Blog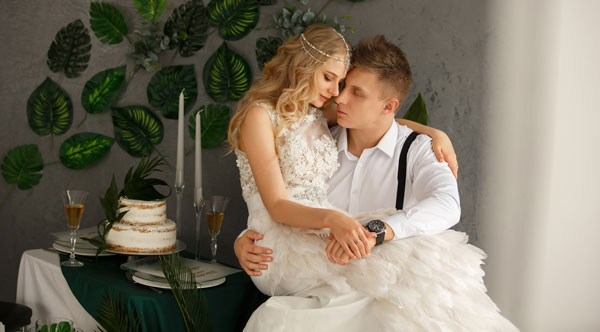 Year into year, weddings are on a regular transition based on different attractive platforms completely off what vogue emerges in the industry. These concepts are influenced by various professionals ranging from the event planners, chefs, floral designers and lots of others. They help make each wedding have a touch of glamour and a worthwhile experience not just a date.
Beyond the regular, brides and grooms style their weddings to elicit their personality as a couple rather than the traditional rules of the past.
For all you lovers of complex designs on delicious confections and colorful souvenirs, 2018 just might be the perfect and most epic time to plan your wedding.
Unexpected local blooms will be coming back in style
2018 will bring back some long gone faded floral blooms rather than the floral trends in recent years. Textures and mixed foliage will be of more importance to brides and grooms in 2018. We will be seeing more romantic floral, more luxuriant foliage and more open.
Buttercream cakes will overtake fondant
In recent times buttercream is becoming more accepted as against fondant, as lots of brides are captivated by the natural and tender look on buttercream. If your choice is fondant then you need not to feel downcast. You can enliven the inside of your cake with distinctive and an out of the blues flavor. A non-stop winning and all time crowd pleaser is chocolate but vanilla cake filled with caramel or dulce de leche is fast becoming an awesome option and preferred by a majority.
Dresses with capes and crepe are going to be all the rage
For most couples considering sticking slightly to the conventional look on the day of their wedding, rather than a courageous fashion step can just go with untraditional materials such as the crepe. Crepe for weddings are a smart option especially for brides who want to look effortlessly dapper and sleek and dance through the night. A favorite trend as seen from lots of weddings in 2018 are capes. Stay firm in your capes and slay on your wedding day even though capes can be a little bit dramatic at times.
Specialty food stations will enhance guests' experiences
The regular ritual at weddings for food has been red meat, poultry meat or seafood which is not a bad option at all, but 2018 will be seeing a dynamic trend as couples will be introducing several food outlets which will portray their individualities. Food outlets are not a new trend and has been on for a while, but will be rather customized specially to the couple's distinct taste and style.
Say goodbye to buffet and family-style dinners
Our regular style for couple of years have been the buffet serving or family style dinner at weddings which has been fun, simple and minimal cost needed, 2018 is going to be dynamic with its revisiting of formal plated dinners from way back. It is always a worthwhile and exciting experience having a chef decorate your plate with an awesome view of distinct flavor which definitely distinguishes you wedding amongst others. If you can afford the luxury of plated dinner, I advice you wow your guests with it.