Blog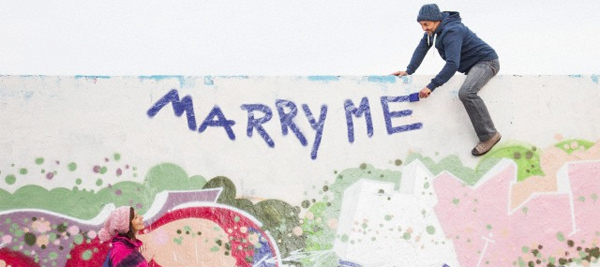 If you're reading this, it may be too late, after all you're planning your wedding already! Right! Maybe – Maybe No! If you are still working through a marriage proposal (and by the way, ladies do often propose too – usually because they've given up on his time schedule) here's a few hint to make your wedding proposal both fun and memorable… Why not create a Trend?
Make it about the Two of You – Uniquely Yours
You're location may draw you back to where you first met, your first kiss, your first formal date or somewhere very special to the two of you. You may have a favourite song playing in the back-ground at the moment. Whatever and wherever it is, make about your journey and friendship together thus far

Be Creative
Don't be afraid to think outside the box on this one. Today proposals have moved from going down on one knee to soaring through the air skydiving, or scuba diving in the depths of the ocean, and even dual bungee jumping! Plan your moment and surprise each other with the thrill and the question of a lifetime.

Make it intimate
Just because you're creative, don't lose the personal and intimate touch. It's still OK to ask the question in the midst of a baseball game as long as the two of you are really into baseball. Choose your timing well.

Understand your Spouse to be
What may be a thrill for you, may be a disaster for your partner. By now you know each other, I hope and so have the sensitivity to pick a place, a time and an environment that they really love and enjoy.

Don't miss the chance for a great meal
They say "the way to a man's heart is through his stomach"! True, but men don't forget a romantic dinner works amazing results for her as well! Plan your evening, special music, candle-lights, memorable location, special menu, personalized service and then get down to business – Eat! Finally, what's really important – The Question!
Well, if you haven't popped the question yet, there's no better time… Cheers!