Blog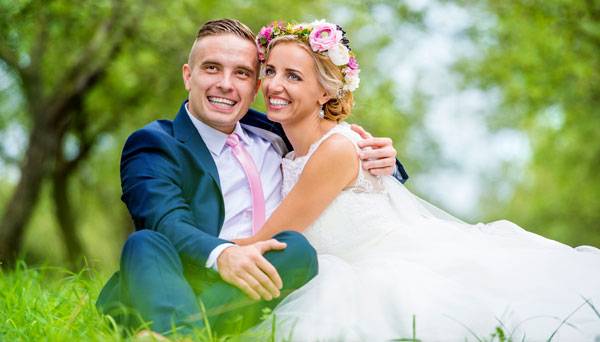 More Trending hot styles for 2018 Weddings
If you've graced wedding occasions in the last few years, chances are you must have noticed a bride dressed in white, wreath of flowers, runners from burlap, and at least a nuptial inspired by Gatsby. Now it's time to ease off that outdated trend and give weddings a fresh touch in 2018. Here are some things that would require a total revamp.
Enough of DIY plans
Now is that time when we just need to drop completely the ideology of DIY, says Fedah. "Judging from the outcome of several weddings, all DIY does is exert unnecessary pressure on the couple and results to negative stress on the couple which won't be ideal for a couple making plans to tie the knot in celebration." Sure, doing one or two DIY plans are not a bad idea in fact fun at times but taking on too many things would just be outright frustration on the couple. Plus an embarked DIY plan that goes south can end up costing the couple more than they bargained for and results in last-minute disappointment says Fedah.
Pick an elegant and spectacular cake flavor
"Cakes lavished with distinct flavors were the talk of town in 2017," says Michael. On the other hand, not too many guests really appreciate lemon thyme, passion fruit or creamsicle and hereby lots of cake leftovers. 2018 is the year to ditch all these exotic flavors and get back to our conventional styles with the basic velvet, vanilla and chocolate flavor cakes.
Brides should consider brightly colored bridal attire
"Brides dressed in white and white-like colors have been the thing in vogue for a pretty long time and are of recent beginning to lose favor to less conventional trends," says Isaac layman of Vintage weddings in Chicago. Couples are gradually getting off the white trend and trying other brightly looking colors. "Pale blue, grays, blacks and several shades of reds are beginning to become showcased in bridal dresses." For the grooms choosing a tux or suit, Derek says "distinct colors and patterned outfits are fast becoming a trend but the elegant black tux or suit remains equally a good idea."
Hashtags in weddings
A common trends in weddings this year are hashtags, Hashtags during weddings are an awesome way to gather your photos by guests and friends on social media. All you need to do is come up with an awesome hashtag which could be a combination of the bride and groom's names or wedding names alongside dates as seen by some couples e.g. #RexannWedding2018 or #JackandJane) and also ensure that it is circulated on invitations and on visible areas around the wedding venue. Using the hashtags, you can easily be tagged and view pictures of everyone that snapped pictures that day.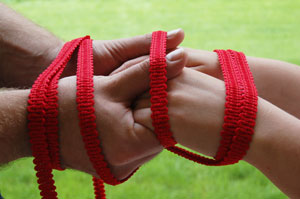 Hand fastening ceremonies
Those days of weddings when the ceremony are strictly at the court registry or going to church to make their vows are long gone – these days lots of brides are diving towards the humanist ceremonies. We have seen varieties of weddings and a high rising trend in hand fastening ceremonies. Our ancient Celtic style just as we see in movies where the groom and the bride get their hands tied together as their vows.