Blog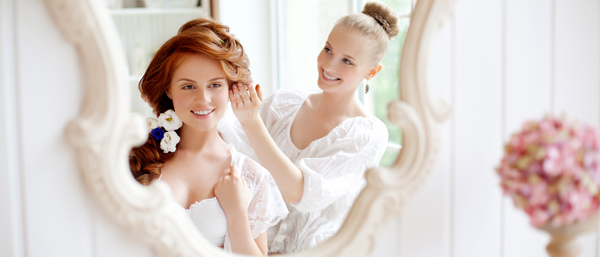 Planning weddings is always fun and exciting; however, because you get too excited about it, you tend to splurge a little too much. Remember that your wedding ceremony is the beginning of your union of love with your soon to be spouse. As much as you would like to have the most beautiful wedding, you don't want to be broke and paying for debt right after. It is good to know though that there are wedding trends nowadays that don't really require you to pay too much of a price. You can still have your dream wedding even with a strict budget. Here are 5 tips you can consider when planning your wedding ceremony:
Designing Your Wedding Ceremony on a Budget
Make Several Lists and Stick to Your List
Weddings usually gather families, loved ones, friends, colleagues and even distant relatives you're your mother's friends you've seen only once in your life. The key to sticking to your budget is by creating a guest list that's strictly for those who are close to you. Remember that your wedding ceremony is for you and not for them, so you have the right to invite only those who you really want to be there. Furthermore, create other lists such as food budget, giveaways, outfits, venue, etc. Whatever you've put on your list, stick to that budget. If you found a really beautiful venue but way over your budget, try to negotiate. If that won't work, then find another venue. We're sure there are many others that are close to your first choice but won't cost that much.

Hold Your Wedding Ceremony on a Weekday
Wedding trends nowadays don't really follow the weekend wedding anymore. You can save a few hundred or even thousand dollars by getting married on a Thursday or Friday rather than on a Saturday. Venues will be cheaper, and even suppliers and caterers will charge less as there are not much events on weekdays anyway. Furthermore, your guest list will decrease because those who really care about you are the only ones who would be willing to miss work to attend your wedding ceremony.

DIY What You Can
There are many magazines and websites offering DIY ideas for weddings, and you can start from there. Find out what you can manage to do on your own such as invitations, giveaways and flower arrangements. If you are planning your wedding ceremony months in advance, you can even begin creating lovely centrepieces for the tables in your reception.

Create a Playlist on Your Mobile Phone or Music Player
DJ's and live bands for weddings are very common, but this could just be added expense for you. You can simply create a playlist of your favourite songs as a couple and save it on your phone so you can play it throughout the wedding.

Don't Be Too Obsessed About Wedding Trends
While it's nice to be inspired by current wedding trends, don't be too obsessed by it. Just get what you afford because, at the end of the day, your love and the future that lies ahead of you and your soon-to-be husband is more important than anything else in your wedding ceremony.
Most of all – Have Fun, Be Yourself and Celebrate Your Day, Your Way!