Blog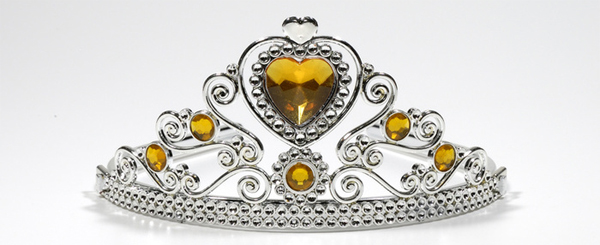 Looking to add a little flair to your already beautiful look? There's no doubt your dress will go far to impress and provide the photos of a life-time, but your groom and guests will also be looking into your eyes, your smiles so why not raise their eyes slightly higher with a beautiful Tiara on your head!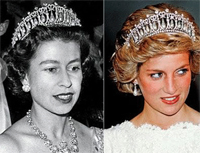 Tiaras have been a part of royal weddings forever, as they inspire, elegance and sophistication.
Here, both Queen Elizabeth, and Princess Diana are both wearing the Cambridge Lovers Knot Tiara. Queen Elizabeth II was left the prized tiara from her grandmother, Queen Mary in 1953. In 1981 she gave the tiara as a wedding present to her daughter-in-law the Princess of Wales.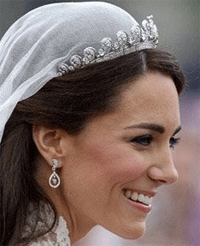 Here we see Kate Middleton's veil and the Cartier Halo Tiara, loaned to her by the Queen for her wedding day. The Halo tiara was made in 1936 by Cartier, at that time, purchased by The Duke of York (later King George VI) for his Duchess (later Queen Elizabeth The Queen Mother). The tiara was presented to Princess Elizabeth (now The Queen) by her mother on the occasion of her 18th birthday.
Diamonds and platinum tiara, left, by Cynthia Bach, worn by actress Salma Hayek to a 1998 White House dinner during the Clinton administration. Photo: courtesy ©Cynthia Bach.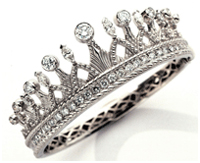 Designer tiara shown in The Nature of Diamonds at the Royal Ontario Museum in Toronto, (March 2009). The Kokoshnik tiara, pictured right, Cartier, Paris, special order, 1911 Round old-single and rose-cut diamonds, platinum, millegrain setting from the Cartier Collection. Photo by N. Welsh ©Cartier.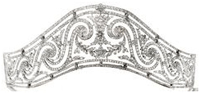 You may not have the budget to be wearing the crown jewels, but simple, attractive and eloquent tiaras may be found just about anywhere fine jewelery is sold, to acent your hair and beauty on your wedding day.