Blog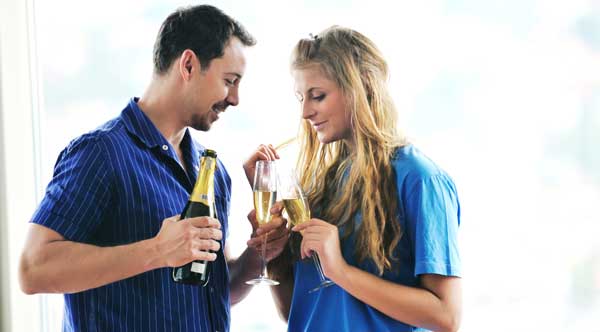 We realize that weddings are generally not a 'low-cost' event, in fact your wedding day may just be one of the most expensive days of your life! That's OK if you have a surplus of funds, but as wedding officiants we often hear stories and are aware not everyone has an unlimited source of funds available. Here's a few ideas that may just save you thousands of dollars and still capture the heart of one the most beautiful days of your life:
Saving Money on your Wedding Day
Schedule your wedding in off-peak times. When there's less competition for dates, you can have more negotiating power. "You can often save 20 to 30 percent off the cost of your wedding by planning it in November, or January through March (at least most days, Christmas Eve, New Years Eve and Day, and of course Valentine's Day may just be the exceptions). Perhaps a Friday evening or a Sunday afternoon – Choose any day other than Saturday. As wedding officiant's I can tell you we have performed weddings on every day of the week! Saturday's of course are most popular and most in demand. Other days, especially with a small guest list are becoming more common, so you won't have to deal with quite as many guest grumbles.

Have your wedding ceremony and wedding reception in the same venue. Many venues (especially in the slower season) will provide you a beautiful room for your ceremony and your guests will appreciate the fact, that once they arrived, they're there for the entire day!

When it comes to your wedding dress, you may want to consider eBay or Craigslist! Oftentimes, if the bride changes her mind about her dress or has to postpone the wedding, you might be able to score a deal on a never-been-worn gown. If you're OK with a 'once-worn' dress, you'll also do pretty well financially!

When it comes to your food and drinks… you may want to consider a stylish buffet, rather than a completely sit-down and served dinner. You'll of course need some waiter service, but many venues will allow you to minimize that cost with just the essentials. As well, Serve signature cocktails. "Alcohol is one of the biggest expenses of a wedding and can burn a hole in your budget fast." Since most reception sites charge for every bottle opened, even if it was for just one drink, consider offering a limited bar (Cash bar is tacky – Not recommended). Choose your signature cocktail (or a series of signature cocktails) that use one type of liquor. Then, ask to stock a few other bottles based on the wedding party's preferences. Another option is to serve just beer, wine, and enough champagne for toasts.
There are of course many other options to save money, but these listed are going to be the largest portion of your budget! Don't be afraid to shop around, especially in the off-season of weddings!