Blog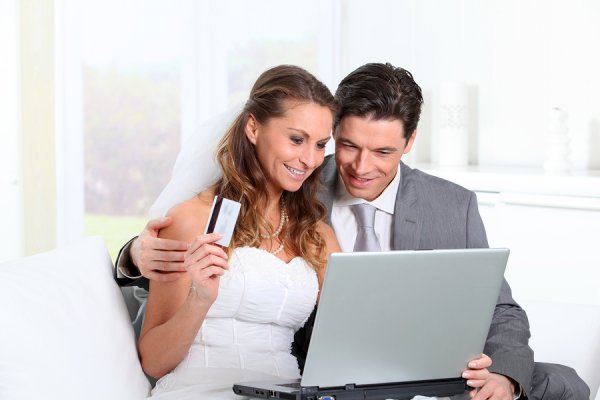 These days just about everything you'd want is available online! You can even find your soul mate online, as so many do! But what about your wedding dress? Sure why NOT! However, here's a few hints so you get what you want and don't get burned in the process…
Wedding Dress Online?
If the Price Seems Too Good to Be True, It probably is
Some online wedding retailers claim to be selling you a designer wedding gown for 50 percent or more off the retail price. They might even be showing you the same photographs you see on the designer's website or in our gown gallery, leading you into a false sense of security. But what you don't know is that more often than not, these photographs are being used without permission, and the dress you'll receive — if you ever receive it — will be a cheap knockoff version of the gown you fell in love with. Think stiff, itchy fabrics, uneven seams, and unflattering cuts.

Always Check the Designer's Label and Site Before Making your Purchase
On every wedding gown designer's website, you'll find a list of authorized retailers. These are the only stores permitted to distribute the designer's gowns. You'll rarely find an online retailer listed. If you have any questions, contact the designer's customer service line to inquire if you are purchasing from an authorized retailer. They'll be able to steer you in the right direction.

If You Have a Problem With the Gown, You're On Your Own – Check out Return Policies.
Counterfeit gowns frequently arrive in lengths and sizes that have no bearing on the measurements you saw on their website. If it's even possible to alter the gown, the alteration costs often can exceed the purchase price, negating any savings you received from ordering a gown online. Often, you won't be able to find any contact information on a counterfeiter's website — a major red flag that something fishy is going on.
Although there are some great bargains out there (and there's no point in paying too much) we urge you to be cautious and watch out for these warning signs.