Blog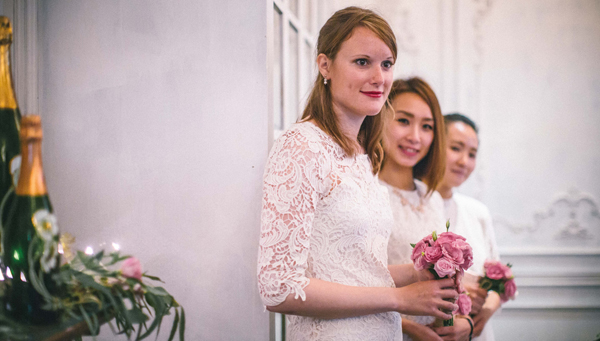 Choosing your Maid of Honour (Matron of Honour if already married) is often no easy task. Many will choose a sister, or a best friend! That would be easy if you only had one sister or one 'best' friend. In some cases when the friends begin to add up especially with your wedding day just around the corner, to avoid an internal rivalry, you may just want to 'draw straws' and may the luckiest person win! However there may be another element to consider that is, the maid of honour does carry some responsibility as well as looking amazing walking down the aisle, just before you, the bride.
Here's a few thoughts that might help you choose the right person:
Need we say it? Shopping! Traditionally the Maid/Matron of Honour will spend countless hours walking through dress shops, looking for and having fitted just the right dress, as well as helping in choosing the right dresses for all your bridesmaids (You of course may want to include each of the girls and make a day of it). The shopping of course continues with shoes, hair styles, make-up just to mention a few.
There is of course at least one local Wedding show that the two of your will need to attend. Count on a half a day to day here!
Don't forget about Party! OK, parties!!! This requires a little planning and usually a little to a lot of work for the Maid/Matron of Honour. Not only should be there to prepare and help, she'll need to be working behind the scenes with the invites, planning and purchasing of goods for the actual events. Of course, there's no reason why she can't get help from family, friends and even some of the guys. Some of the parties may include, an Engagement Party, Stag & Doe, Wedding Showers, Girls Night Out (usually just the bridal party), etc.
You may also have your Maid/Matron of Honour help in preparing and working through your Save-the-date and the actual wedding invitations.
On the wedding day, the Maid/Matron of Honour will be close by every step of the way. This may include working with your photographer and videographer, wedding day luncheons, hair and make-up preparations, the signing of your wedding license and of course staying close enough to the bride to ensure she and her wedding dress look amazing throughout the entire day.
Enjoy your wedding day and don't forget to Thank your Maid/Matron of Honour – she deserves it!