Blog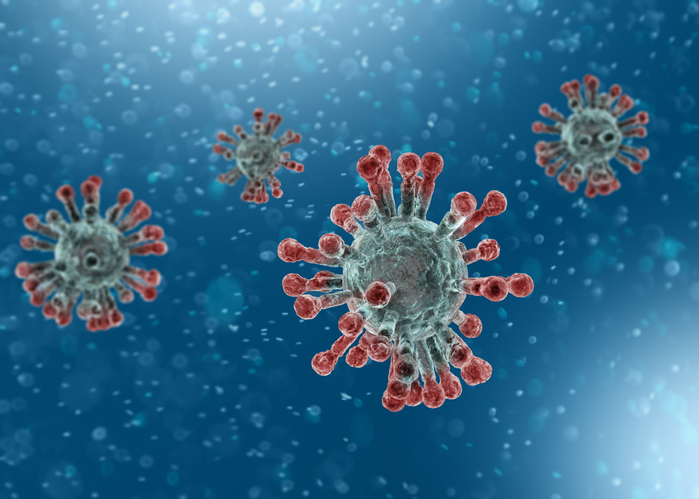 Coronavirus is putting a lot of best-laid plans on hold around the world right now. Worried people are choosing to postpone travel, cancel commitments and even put off weddings due to fears about catching COVID-19.
But for as many people who choose to let coronavirus concerns dictate the start of their new life together, there are others who are finding creative ways to keep moving forward, virus or no virus.
Here is a shining example: a Singapore couple recently made international news headlines by live-streaming their wedding to guests gathered in a banquet hall.
The couple, who had recently returned from China, knew their guests were worried about coronavirus. So instead of cancelling their wedding, they live-streamed the whole event from their honeymoon suite - complete with champagne toasts!
Talk about a wedding story you will never get tired of telling and retelling!
In this timely post, learn how to protect your finances, your guests and your Canadian wedding and honeymoon plans even as coronavirus concerns continue to spread.
Destination Wedding? Travel Insurance Can Be a Smart Investment
If you have planned a destination wedding to or from Canada, and especially in Ontario where the bulk of confirmed Canadian COVID-19 cases are located, be sure to stay abreast of travel restrictions at both ends.
For Canadian travel advice and active travel health notices, you can visit the Canada Health website.
Travel insurance is always a smart investment, but is especially recommended for times like these. Travel insurance can potentially protect you from financial losses associated with your wedding and honeymoon travel plans.
For the greatest protection, choose travel insurance through an insurance provider rather than a company associated with your travel itinerary (such as your airline, cruise line or hotel).
Also be sure to purchase the most flexible and generous cancellation policy you can afford, which will help you receive the maximum reimbursement for unavoidable travel cancellations.
Local Wedding? Read Your Contract and Ask About Event Insurance
Even if you are planning to enjoy a local wedding, expect some or many guests to stay away out of worry over COVID-19.
This means that if you have already booked your venue and vendors, now is the right time to read the fine print in each contract and, if possible, purchase event insurance to protect your investment.
While many event venues and vendors will likely be inclined to work with you due to this special circumstance, never assume. Rather, be your own advocate, know your legal rights and proactively reach out to learn what is possible.
Consider Alternatives to Supplies or Attire Ordered from China
The WHO recently reported that more than 125,000 cases of coronavirus have now been confirmed worldwide.
What this means is that delays are to be expected in every quarter of every industry, including the wedding industry.
To further complicate matters, it is no secret that many North American vendors do a great deal of business with China.
To save yourself extra last-minute stress, take time now to look at the lists of what you have ordered and contact those vendors to ask about availability and the possibility of delivery delays or cancellations.
This is especially important when it comes to your wedding dress! It may not feel fun to have to run around and shop at the last minute, but at least you will have an alternate wardrobe if your dress fails to appear on time.
Wedding Still a Go? Consider These Creative Tips For Your Special Day
In these times of potential hardship and possible heartache, we need reasons to celebrate more than ever. At this early stage, there is no surefire way of estimating how long the coronavirus outbreak will last, when a reliable vaccine may be available or what the ultimate impact of coronavirus on our lives may be.
All that to say - celebrating your love is the best motivation to go forth with joy and courage and encourage others to do the same.
Some happy couples are choosing to do just that, with a side helping of precaution for good measure.
Here are some creative and welcoming ideas from other Dream Wedding Officiants couples that you might also want to add to your special day!
Hand out hand sanitizer, tissues and/or face masks as guests arrive.

Encourage warm smiles instead of handshakes or hugs in the reception line.

Skip the buffet in favor of prepackaged snacks and sanitary utensils.

Switch to a vegetarian menu (coronavirus is linked to improperly cooked meats).

Insist all catering staff and hired vendors wear gloves and masks.
Finally, if circumstances shift to the point where the safest, smartest choice is to push "pause" on any live wedding events, consider following the Singapore couple's example and live-streaming your special ceremony out to your guest list.
Get in Touch
Do you need help navigating changing wedding plans as coronavirus continues to spread throughout Canada? Our team of caring, experienced wedding planners are here to help!
Our testimonials from happily wedded couples say it better than we can. Dream Wedding Officiants is an LGBTQ-friendly, Wedding Wire-rated business.
Contact us online or give us a call toll-free at 1-877-510-5850 to schedule your free initial dream wedding consultation.