Blog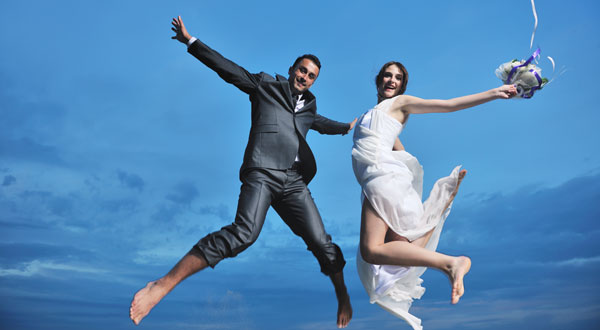 This may be even more of a sensitive subject than inter-faith marriage, eloping or asking guests for cash instead of gifts. It's asking your guests not to bring their children to your wedding. This request, not uncommon only twenty or thirty years ago, is one that needs to be handled with the delicacy.
A Beach Wedding for Your Destination Wedding?
First of all, you need to have a very good reason. If your wedding day is being held at an adults only resort, for example, or on a boat. Or maybe you've picked a racy theme that is only appropriate for a more mature audience. If you want to have a "50 Shades" theme that's your business, but be ready to explain that to all the guests (and your grandmother!).
Secondly, you are not responsible to pay for childcare, even for out of town guests that bring their children to the hotel, but you will need to include in the invitation contact numbers for reliable sitters or a nanny service.
When addressing the wedding invitations, do not include "and family" on the envelope. That alone may have been adequate in the 1950's to tell your guests that it just means the "Mr and Mrs" of the house, but don't rely on it now. Preface the sending of the envelope with a polite, informative email saying "We are so excited to send your formal invitation in the mail. Please note that it is addressed to just the adults in the family".
Be prepared for a reaction – you'll get one. Even from people that don't have children! And if you have decided on this, then there are no exceptions. You may have friends and relatives that will refuse to attend – keep in mind this is a very real possibility. Before you make this controversial decision, have the explanation why ready. Get your groom on board, too, and other members of your family so you don't get all the 'blame'. High end restaurants in Europe and recently in New York City have implemented an "age 12 and over" rule. I kind of like that idea. It's your wedding, so if it's formal and at a 'grown up' location, you may just want to have the adults there. Some of them may be so glad they left the kids at home, so they can sleep off the hangover!
Ready to Begin Planning Your Destination Wedding - We're thrilled to recommend Vacation Travel Group (Specializing in Wedding Travel)!
Feel free to Click on their Banner and get ready to have the Destination Wedding of a Lifetime!