Blog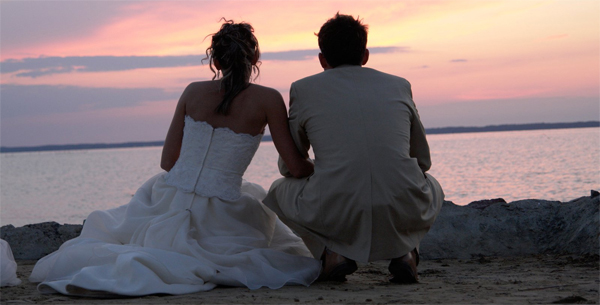 So you're planning a Destination Wedding? The thrill of getting away with a select group of friends and family, warming up to the beach, exploring the world and celebrating your love! A Destination wedding can be an amazing experience, but it will also be a lot of work as you plan for your special day. Here's a few tips that might help as you plan your destination wedding:
Save-The-Date Cards: You'll want to choose your invites early and let them know nine to twelve months ahead (even more if possible). Where as a local wedding requires a full day commitment, your destination wedding usually requires a week. Your guests may have to work out holiday schedules within their job. They may also have to 'budget' and save towards your special day.
Once your Save-the-date cards have been sent, you'll need to have a RSVP cut-off date, much earlier than a local wedding, as your resort and airline tickets will need to be guaranteed far more in advance. You'll want to confirm these details with your travel agent, early in your plans.
Don't be afraid to invite those who you 'know' probably won't be able to join you. It's a nice touch to let them know you're thinking about them, and if for some reason, something in their life changes, you would love to have them join in the fun.
What about kids? Depending whether you choose an 'Adults Only' or 'Family' resort, you may or may-not want to extend the invitation to include children (some will make your wedding their family vacation). If you do invite the entire family (and you yourself are staying at an Adult's Only Resort), you'll often have the opportunity of having them stay at a resort very close (even next door) to yours. Most resorts allow for children to be present for a certain time-frame on the day of your wedding (you'll want to talk to a travel agent on this matter).
If the everyone's together (everyone on the same resort), you may want to check out resorts that offer special activities for children. Swimming, games, water parks, board games – you may even want to plan an off-site excursion especially and just for the children!
What about you? Although it's a busy time, don't forget the real purpose of your destination wedding? It's about two people in love, isn't it? Make sure you plan time with each, not only following your wedding, but enjoy the journey and experience every step of the way. Why not plan a romantic dinner on the beach or an afternoon at the spa for two?
What about 'Special' needs? It's always wise to ensure your resort can accommodate Seniors, Handicap, and Accessible needs. Elevators, walk-ways and close proximity to restaurants will make those who have difficulties an enjoyable time as well. As well, you'll need to check with your quests for dietary needs and allergies. Once again, your travel consultant will be able to ask and inform you of these issues as they relate to specific resorts.
Ready to Begin Planning Your Destination Wedding - We're thrilled to recommend Vacation Travel Group (Specializing in Wedding Travel)!
Feel free to Click on their Banner and get ready to have the Destination Wedding of a Lifetime!