Blog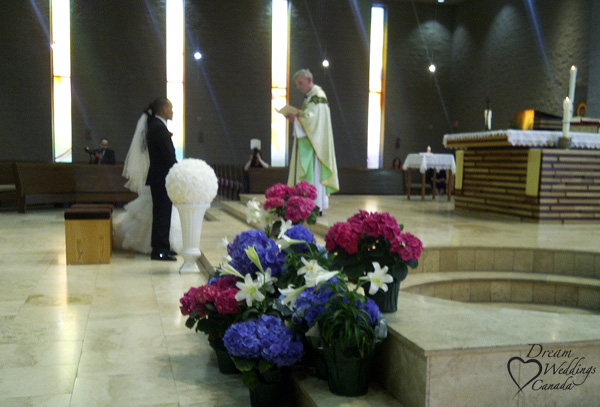 Wedding Saviours – Milton/Peel Ontario, Canada celebrates its first Bride & Groom!
What a joy it was to share together with our Bride and Groom, as through the turmoil of brokenness and a challenging history, we were able to help in the marriage of Jhanovel & Rolan become a reality.
It was a privilege for Dream Weddings Canada (wedding officiants helping you have the perfect wedding ceremony) and myself to be asked to be a part of and share in the wedding ceremony and the blessing at the reception praying for this couple as they begin their married lives together as husband and wife. As well, a joy to have shared the ceremony with their own priest – Father Pat.
Imagine the joy of having a host of wedding specialists share together in giving themselves away to encourage and support a couple whose journey has been challenging to say the least and help them begin an amazing life together! Both the Bride and Groom were humbled as they realized their dream and began a-fresh, their journey of marriage! Wow, what an experience!
Congratulations Jhanovel & Rolan!