Blog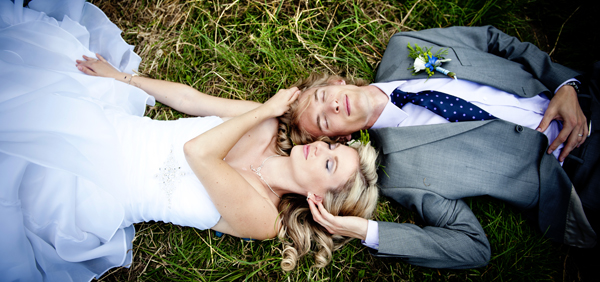 For HER – Bridal Tips
Getting your hair done… Wear a button-up shirt, rather than a T-Shirt. Why? Pulling a T-Shirt over your head and hair when the hairdresser is finish has the potential to undo, the 'Do'! Simple thought, but just might save a un-needed re-do!
If your wedding dress need to go over your head, grab a pillow case to place over your head first! I know sounds a little weird, but this way, your wedding dress will be much easier putting on, your makeup won't have the chance to rub up against your dress and it should be much easier on your finished and beautiful hair style.
You're in the dress now! Wow, you look amazing… But you may need a hand when it comes to the buttons and laces. Have a friend or family member help out here. After all, a bride's fingernails are also worth protecting as they do will be part of the day! Where else would you place the ring!
Start with what's most important – You as the bride should be dressed first. So many get this backwards! After all as a bride, you don't want to be rushed – wouldn't you rather be relaxed, chilling, stress-free in those last few minutes.
For HIM – Groom's Tips
Socks! Remember those things you wear under your shoes. Unless your wedding is on the beach and sandals are the dress code, many guys pick will up their tuxedo, run out the door on their way to the wedding venue and forget the smallest of all things they'll be wearing. Stuff a pair of socks in the coat pocket when you arrive home with your Tux!
New Shoes! Just double check no labels are showing, especially on the sole – just doesn't enhance any pictures that may catch it!
Tuxedo's! The Buttonhole is traditionally worn on your left lapel – although it really doesn't matter. What does matter, is that you as the groom and your groomsmen are in sync. Have each of your guys dress in a similar manner.
Boutonnieres – The boutonniere is one of the little things that drives men crazy. Get help! Not knowing whether or not the flower is go up-side down, left or right side, how hi or low, and of course the natural effect of stabbing oneself with the pin never feels (or looks) all that good. Ask for help!
Most of have fun and don't the small stuff rob you of the amazing wedding day you're about to encounter.