Blog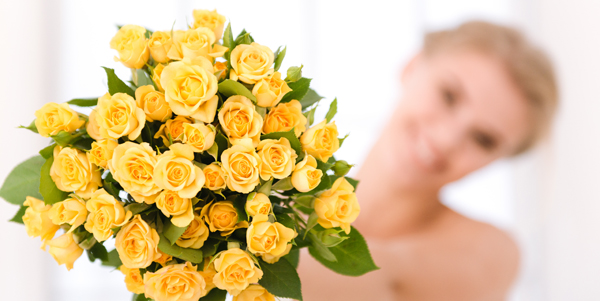 Since Pantone's announcement of this year's colour of Greenery, creativity as bloomed throughout the entire wedding event.
The Invitations
Whether you sending out your "Save the Date" or your invitation your theme should all be connected. Adorned in green or antiqued ivy or garland foiled detailing offering you a vintage finish, is classic and eye catching. For those looking to have a romantic, yet elegant look, the finish should be a light green shade of papered lace overlay, is offers a silhouette finish around the details of your special day.
The Bouquets
Lush wild flowers or full white roses in seasons bloom adored with a variety of greenery is the ticket this season, fresh and natural. These classic bouquets offer a timeless elegant yet rustic look to any bridal party look. Adorning small wisps as accents to your hair on the side, in updos or as halos ties in your theme into a total look.
The Ceremony
When it comes to your wedding ceremony, there are lots of wonderful ways to incorporate greenery into your decor and details. Decorate your pew ends with a sprig of foliage tied with a pretty ribbon, and instead of offering your guest confetti or rice to throw at the end of the service offer your guests bags of leaves to throw instead of traditional confetti. If you're planning a rustic affair, why not use olive leaves, or grape leaves, for a unique theme vineyard or winery themed wedding.
The Venue
When it comes to location, your venue's look should be connected to your theme, continuing with the greenery, throughout the entrance with ivy or fresh assorted greens in an archway through the entrance, or main vases filled with miniature trees with laced fabric bows.
The Tables
Table centrepieces use an abundance of wild greenery teamed with modern metallic shades. The combination creates a botanical vibe that's minimalist and on-trend. You could nestle silver lanterns in a foliage garland, or fill a copper terrarium with succulents. There are many options though to consider for those looking to have height as a extension to the overall look of the venue, tall vases filled with small tree branches, or fresh cut greenery with long stemmed wild flower blooms or white roses, offers attention upward dimension for guests.
The Cake
A translucent or naked look is a must this seasons, and to continue the greenery throughout the cake should be trimmed in greenery garland or sporadic placements of greenery and white bloomed roses for the classic romantic look, or the greenery with wild blooms for a more rustic, antiqued look.
Finally, but not less important…
The Garden Wall
For those looking to replace the traditional photo booth, a garden silhouette scene, with a floral wall, or lace drapes with ivy garland offers a fabulous spot for your guests to step into for pictures, as well as for the bridal party shots. For those looking for a romantic look, a lace fabric back drop with sporadic pinned herbs with potted miniature trees offers a beautiful yet delicate backdrop for pictures. For the truly traditional an archway of wild flowers and greenery to step under is a classic look.