Blog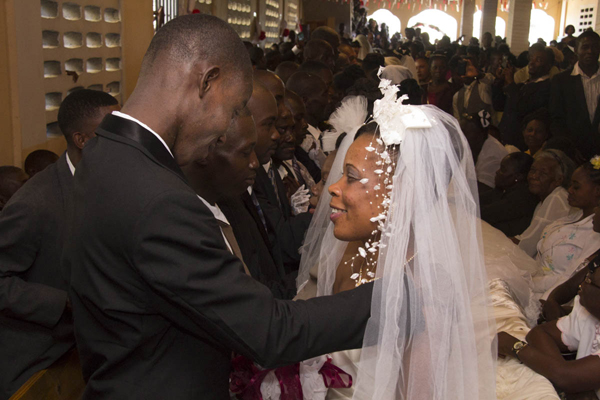 Today was the Big Day. In what began with 50 couples celebrating their vows together, begins to rise over the past few days and today we celebrated with 64 couples, 128 witnesses and over 200 family and friends, all in a quaint downtown church in Cap Haitian perfectly designed to hold about 200 people in all! Not in Haiti – 200, 300 and even 400 all fit just as well.
64 Couples Wed in Haiti
Pictures tell the real story – Have a look!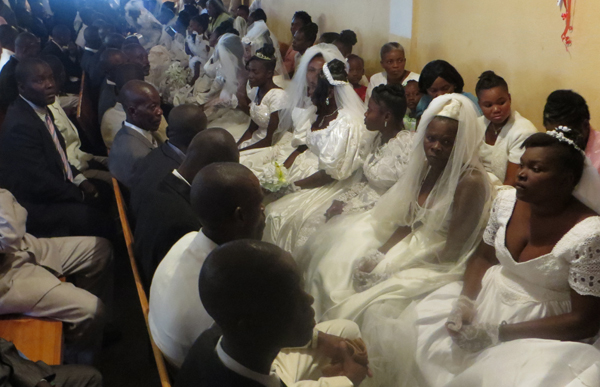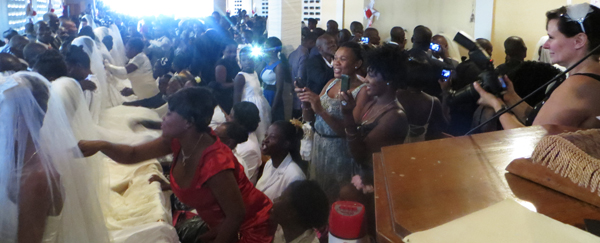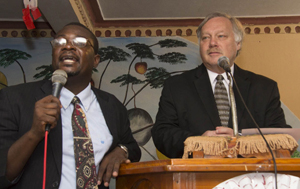 Haiti Wedding The wedding ceremony featured a special message from Ray Swash (President of Dream Weddings Canada), a wonderful blessing from Art Duerksen (Director of Joy & Hope of Haiti) and of course lead by the local Pastor, Rev. Vilmer Paul.
Included were beautiful spoken vows, an exchange of wedding rings, Native Haitian Singing with the Church Choir and a mass cheer for the married couples. Following, a special portrait with the Wedding Cake was taken by Andrea Marchant (Professional Photographer 'As Is Happens') and given to each couple as a special Thank You for the opportunity from our friends in Canada and More Than A Tourist.
More Pics to Enjoy…….