Blog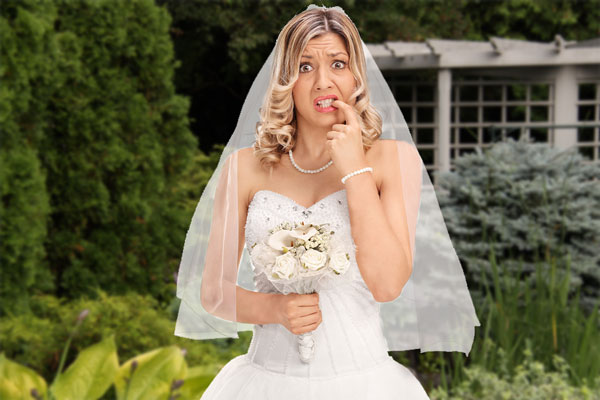 The planning and preparation of your wedding can leave you tired, frustrated, excited or just good old fashioned happy…it all depends on how much help you get and how you look after yourself. Having everything ready the week before will give you time to relax and wait for the big day without having to drive around to fittings or florists, but give you the opportunity to visit with out of town guests and get extra sleep. Some people are able to have the details done days in advance, I was one of those brides. All my groom had to do – for the entire event! – was buy a suit, shoes and a honeymoon. He went out and purchased the shoes THE MORNING OF the wedding! He actually didn't tell me until we were on said perfect honeymoon – two weeks in Greece. By then I was able to hyperventilate about 'what might have happened' in the sun by the sea – not on the way to the ceremony
Try your local health food store for sleep aids if you are up all night going through the seating plan and getting up at 4 am to re-touch the menu. Once a task is done and done right, try not to go over it. You will wear yourself out over things like cousins sitting next to second-cousins or white vs whole wheat rolls, when what you need is sleep. Real deep dreamless 8 hours of sleep. If a pill or two is needed for a few nights, then so be it. Tell your pharmacist or healthcare provider and get the help you need. You're getting help – we hope – with everything else.
When the day comes and if you feel flustered or nervous, set your phone to notify you every 30 minutes to take half a dozen deep breaths. Have a cup of camomile tea instead of another coffee, and make sure you get a light but healthy breakfast. If you really feel too nervous to eat anything, then have a glass of juice, you will need those vitamins and that energy…it may be hours until dinner.
Take in every moment as best you can. If you have a Great Wedding Officiant, that's one worry you won't have. They'll walk you through it with calm, a sense of humour and but you (and your guests) at ease each step of the way. The wedding ceremony and wedding day will pass by quickly, and you won't want to miss a thing. Enjoy however it turns out, nothing is perfect, but you are perfect for each other.