Blog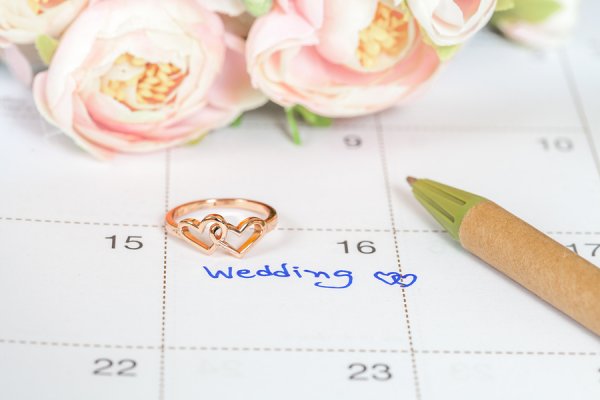 A whole year – sounds so far away, yet between twelve and fifteen months is the time to start making your plans for
Your Perfect Wedding.
Start your own Wedding Album with a collection of meaningful and desirable info that perhaps you'd like to have within your wedding ceremony and reception. Magazines (tear out what YOU like), Blogs, Pictures, Brochures, Business Cards, anything you see you find as a potential for making your day.
Work out your Budget. Sit down together (first) and then perhaps with family and determine how much you have to spend. Are you families going to covering costs, or sharing in them, or are you on your own? As you budget, prioritize those things you 'really, really, really' want and need as compared to those things that 'might be nice, but . . .' For more info, check out our last Blog series "Wedding Budget" – 6 Blogs to helping your make it work financially.
Begin to Choose your Wedding Party. Your friends and family will begin to wonder if they're in or out. For many the time of a year will be much appreciated especially for their budgets. Of course, giving them enough time kind-of ensures a few parties coming your way, on their behalf.
Start choosing who's coming to your Wedding. Although a little pre-mature to send out invites at this point, it would be wise to determine 'Who' in relation to 'How Many'. With that number you'll begin to move forward with a venue and caterer. Also in setting a gift registry you'll know 'who' to ask.
Book your Venue. As soon as you have your guest list pretty much decided on, you'll want to book your venue. You'll also need to decide if your wedding ceremony and wedding reception are going to be held in the same venue or two different location i.e. Church wedding and Banquet Hall reception.
Book your Wedding Officiant. Once the date is decided and confirmed with your family and your venue, you'll want to book the only 'legal' part of your wedding – your wedding officiant. Of course at Dream Weddings Canada, that's our business – we hope we'll be seeing you as we share in your wedding.
Continue to research the other key elements of your wedding day; photographers, music, florists, caterers to mention a few.
Have a party! What a great way to launch your engagement with those you matter most to you.
Tomorrow: Planning 9 -12 Months ahead!