Blog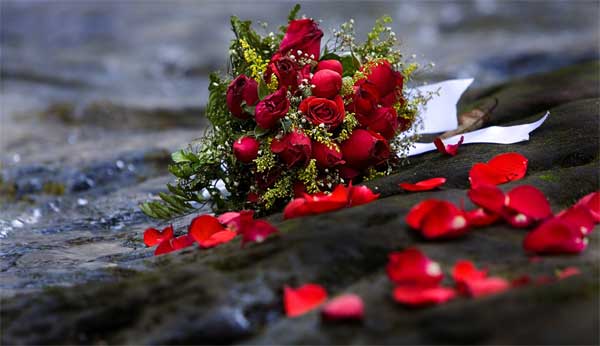 The Rose – The most popular of all wedding flowers… And how ensure your Rose comes off looking like a Rose!
Roses on Your Wedding Day!
Five ways to use rose petals in your wedding…
The flowergirls can scatter rose petals (real or not) from a basket…this is a lovely way to give them a way to participate in your wedding. Also, when are you next going to make such a grand entrance?! Make the most of it!
Have some rose petals placed close to your hands for the wedding bands photos, and when you sign the registry.
Rose petals placed in a bowl, perhaps along with a votive candle, make for beautiful wedding décor at your reception.
Potpurri is made of rose petals, and these make a lovely favor. Or, after your wedding, dry your bouquet and collect the dried petals into a sachet for bathroom counter or in with your gown as a pleasant reminder
Bubbles, rice, confetti…or rose petals! White roses symbolize "happy love" and your guests want to wish that over you as you exit the church or ceremony site.


Wedding Ceremony Ideas
What about Your Rose…
A Rose Needs Love
A Rose without water will wither.
A Rose without sunlight will fade.
And the Rose without love and attention
Will not live even one day.
So don't take the love that is given
And crush it and throw it away
For the words that are spoken harshly
Will cause love to die all the way.
So speak softly to your darling
With tenderness and care,
For the Rose that you so wanted will
Bloom to its fullest,
And will grow deeper for you each day.
For in giving your best to your loved ones,
And caring for what they have to say,
You're saying, "Darling, I love you,"
In one of the most precious way.
Jesus said, "Love One Another,"
And without this love we'll die within days,
So water your Rose carefully,
Planting it deep in the love of God's ways.
Author: A. L. Fiasconaro