Blog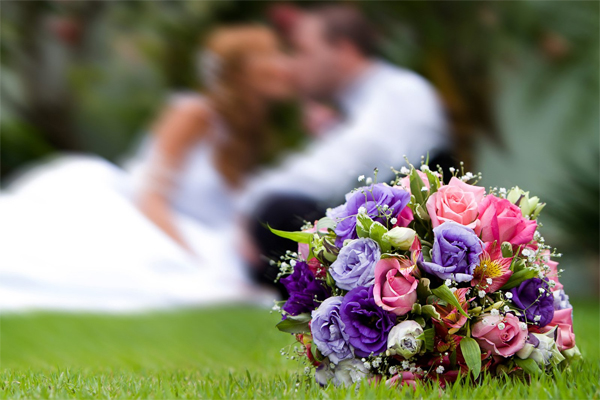 Every bride loves to hold a bouquet of flowers, perfectly designed just for her, and why not – as FTD says… "Say it with flowers!"
But before making your call at the local florist, you'll want to choose a couple of other colour components for your wedding day. It's always wise to choose your style and colours for your Bridesmaids first, followed by room decor, including centerpieces, and head table decor along as you'll have so many colourful choices to choose from. Why, choosing a theme and colour throughout your wedding day, will provide you a unique and unified look.
As you plan your colour scheme and narrow down the choice of flowers you'd like for your wedding day, begin to keep an eye open as your browse through Bridal magazine, view various florists online or of course visit online, and begin your own collection on Pinterest. There's no shortage of colour, designs and variety at Pinterest. Collect your favourites!
Now the fun (or challenging part): Time to meet with a professional florists close by where your wedding ceremony and reception will be held. As many couples are married in a community different than the one they live in, you'll want to check local florists as it relates to your wedding venue, ensuring they're close by on the wedding day.
As you begin to search out florist (probably not your daily routine), it's hard to know where to begin. Driving around between many stores can be time consuming and at times, very unproductive. And so, why not begin on the internet. Beside the various pictures you'll see, you'll want to check out references online. What do other wedding couples say about them? Where they as they planned? Where they delivered on time? Did they live up to the hopes and dreams of previous brides?
If price and budget are of concern (they usually are), make sure to ask for seasonal possibilities. Determine where you will use the flowers… Bouquets, table centerpieces, wall or up-front decor, etc. Then you'll want to establish a flower budget. Remember, flowers have a way of not only impacting your wedding day, but will last forever in the memories created through your photos as well
Have fun picking your flowers (beautiful flowers) for your wedding day!