Blog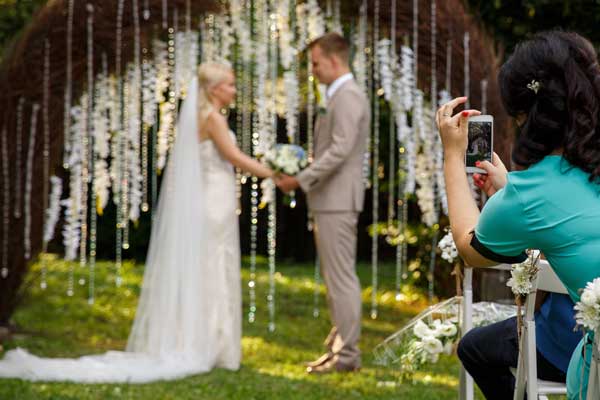 About 40 years ago my Grandma got up in the middle of the night, put on her best hat, and read through the 'Book of Common Prayer' wedding service in her living room. She was in England and her nephew's wedding was in the United States, so she figured out the time difference and woke up to be with them in spirit since a trip to "America", as she called it, was out of the question. These days we don't have to imagine what the bride looks like or wonder what songs they chose, we can 'live stream' on that fabulous invention, the internet. My Grandma would have loved that, and yours will too.
Offering guests that live too far to travel or for some reason cannot make it to your actual event is an excellent way to share the love across the miles. The wedding industry is taking notice of this new trend and it is becoming more and more popular. For example, if your grandparents live in a nursing home, you can ask the recreation coordinator to set up the computer or tv in the common area or in the privacy of their own room. A simple link emailed to the right person and family members that cannot be with you at the ceremony will be feel like they are right there with you.
Companies that set this up for you usually charge under $500, so this is an affordable expense. They will do all the set up, provide the camera crews, host the website, set up professional lighting and film the ceremony. After your wedding, you will also receive a copy of the event from the view that your virtual guests saw it. When you make an appointment with your photographer and videographer, ask for a recommendation for a live stream company. They may offer this service in their own package for you, or they will know someone in their field that will be suitable.
Live streaming will not distract the guests that are actually there at your wedding. It is an unobtrusive way to include friends on the other side of the world, letting them feel close and connected to via the internet. I wish we had had this invention 20 years ago when just before a wedding in our family the bride's father was rushed to hospital and unable to walk her down the aisle. Consider hiring a professional to set up a 'live stream' of your wedding, it may be one of those 'priceless' investments.