Blog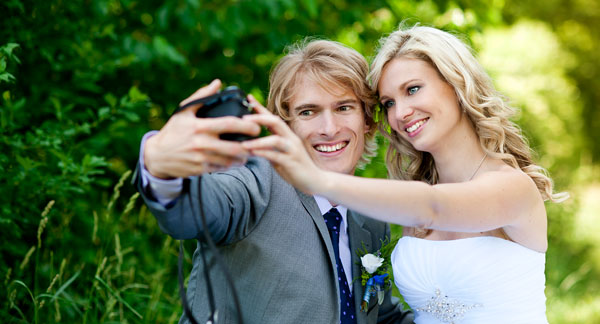 Perhaps not the newest trend, but certainly a trend that has gained momentum recently: The Surprise Wedding! A Birthday (often the bride, after all, who can refuse to be a part of that), a Halloween Party (creates a many colourful and creative pictures), a Christmas Eve get-together with family and friends are just a few of which our wedding officiant have had the pleasure of serving couples as the 'really' surprise they guests!
Beyond the 'Shock Value' especially of your parents or grand-parents, you may want to consider a few other great reasons to celebrate your wedding ceremony as a surprise (or as there sometimes referred to as Ambush or Trojan Weddings.
A Surprise Wedding!
Shorten Planning Time
Most weddings are often planned 9, 12 or even 18 months in advance. A party is often plan in a 2-3 months. Most wedding plan engage 10-12 vendors, while most parties may need 4-5 to make your wedding day special. By keeping the wedding simple, you certainly cut down on the time (and money) needed for a great wedding celebration.
Capture the Movement of Surprise
We often say, the best surprise on your wedding day, is NO surprises. And although that's wise for the couple, there's no rules about your guests! I can only tell you from experience, the smiles, laughter and facial expressions say it all when guests are pleasantly surprised with their friends or family members sharing these special moments with them! Surprises are always great fun. And they didn't even need to dress up (unless it's Halloween)!
Freedom to Do What You Want
Because it is not a "traditional" wedding and no one is expecting the traditional wedding, you have much more opportunity to opportunity on the wedding traditions you want or NOT!
Stress Free Guest List
You won't need to agonize over who to invite (family, friends, the office staff, etc). Invite as many people who are in town, and have someone manage the RSVP. You can even have a buffet dinner to have more flexibility.
Of course, the surprise wedding is not for everyone. If you have a very clear vision of your wedding and actually do enjoy the planning process, then this option is not for you. If you also like travel and do not want to deal with orchestrating a surprise event, then eloping still remains a popular option for an intimate and easy affair.