Blog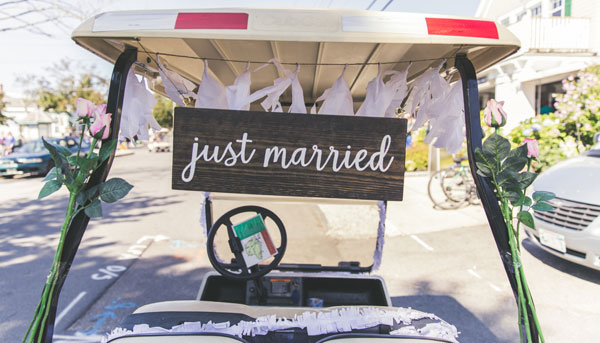 Are you sensing a little stress about the budget? You're not alone!
A few thoughts that we hope will ease up your stress about money and your wedding day …
Let's face it – at some point you will need to pay some bills for your wedding. Looking at where to spend your money is important. The major costs will be: The venue, the photographer, a DJ, flowers, invitations, permits for pictures, wedding coordinator, gifts for guests, jewellery, a legal wedding officiant, of course the wedding dress and the list goes on. For ways to not blow the budget check out…
Having a budget is important, sticking to the budget is vital. Let's face it, the closer you get to the wedding the more theses expresses will pop up. Taking the time to sit down and discuss what you want and what you need brings stress levels down. Once you have your list of the needs and wants, start shopping around. Use eBay, Amazon and other money saving online tools. The cheapest is not always what you want, but sometimes high expense isn't the best either. When you write out your budget, add about 15 – 20 % more for extra things you don't think of in the intern planning i.e. Thank You gifts.
Most of the services you use will allow you to leave a deposit and pay the rest 2 weeks before. This works if you take money and put it aside in a separate account. However if you don't do this well, make payments along the way so you don't stress out in the last 2 weeks before your big day.
Most importantly have open communication between the two of you so you don't have surprises.
Fearing to forget something important
You might stress forgetting something important, and guess what you will forget something.
Make a day of checklist. Write down everything that you need on your big day like seating arrangements, emergence phone lists, decorations, music, any props for pictures, make up kit, speeches, any wedding gifts and most importantly your wedding license. Each night sit down and check off what is done and what is still to be done. It allows to two of you to feel involved and to not miss anything important. Keep a safe place in the house for everything and the day before your big day, pack the car up with everything needed.
Even with this list you might miss something but this is OK. Ask a family member or friend ahead of time to be the go to person if they need to run out and pick something up from the store or house.
Trying to be in control of what you can't control
A few things you won't be able to control. It's ok to fret a bit but the last thing you want is for your stress to consume you, running you down. You will need lots of energy while planning your big day.
The first thing is to communicate with your spouse. The two of you need to know how the other feels. This is also a great way to get in the habit of communicating later in your marriage. Work thru these stresses together.
Write down your fears like "what if it rains?" "What if there is traffic?". These thing are on the "out of your control list". So plan your "What do I do if things go wrong list". Like plan for a indoor ceremony or a different route to your destination. Be creative. You have already planned the worst case scenario in your head. So now you can work on the best case scenario. Thinking like this will empower you to make reasonable decisions rather than impulse decisions.
For the things in your control category, have a plan of action. If its items like fitting into your dress then plan your go for a walk or go to the gym time. Or perhaps not having a power outlet to plug in the DJ at the ceremony, then bring a battery powered system with an iPod.
The most important thing is to enjoy the fun of planning your big day.