Blog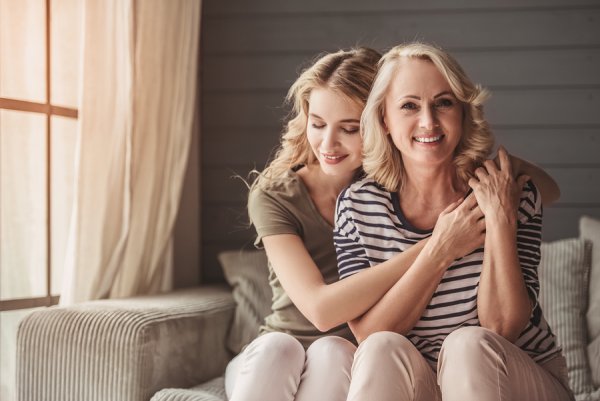 Engaging The Mother of the Bride
The one person who has been there for your throughout your courtship and engagement (not to mention your whole life), is your mother. When it comes time to help her find her look on the wedding day, you'll want to make sure she's got all the best possible fashion options. All eyes will be on her when she takes her place either with you, or just before you walking down the aisle, and she will want to look her very best in honour of you.
Make a date with your mom to settle on the couch with some snacks and a glass of wine to just look at outfits for her … you'll save yourself so much time and energy by first getting a picture of exactly what she's looking for. You can search through hundreds of mother of the bride dresses to find a look that suits her personal style. You can narrow your search on-line by dress designer, length, sleeve style, and price range.
It's a good idea to have her in a color other than what your bridesmaids are wearing; we want her to stand out. This may be a dream for her, too, to dress up in a gown and feel like the Queen to her Princess. If your mom is a "jeans and t-shirt" kind of woman, consider a conservative trouser suit but with a flamboyant fascinator in her hair for some color and elegance. She'll love it!
In this post-modern family world, you may have other moms, too. No matter how well they all get along, or don't, make an effort to have them co-ordinate their looks – without showing up at the church matching! Disaster!!!– In a way that they all feel special for the day as they celebrate and honour you.