Blog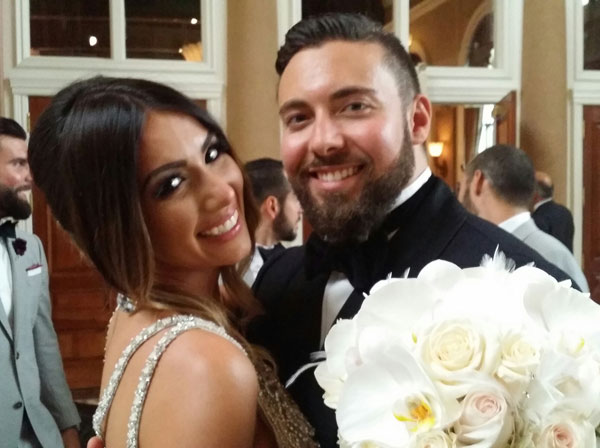 There's no doubt many weddings are build upon the past with it's somewhat institutionalized traditions. Of course there is nothing wrong about celebrating your wedding day traditionally…if your want to! But today is also a New day within the wedding world, where new traditions and 'one-offs' are considered the New norm for your wedding. Here's a few thoughts to encourage you as you create your wedding plans, possibly starting a New trend:
Wedding Rules – New Trends
White's Nice, but don't be limited by it!
In other words, you don't have to wear white on your wedding day! Whereas white and black has become the new colour of our culture over these past few years, colour has become the new white at weddings. Stylish, radiant, lace and your favourite colour will allow you to be comfortable and showcase the real you!
You Wedding party – Your Choice!
Traditions have often dictated (or at least suggested). Your parents generation may have had to strategically match up each and pair off each of your wedding party. Today, the 'best-man' may be the groom's sister, while the 'maid of honour' might just be a long-time male friend that she has known since Grade 1. Numbers of course need not match. Although it may look good (and balanced), it actually may be more awkward to fill that final bridesmaid or groomsmen position, simply for the sake of looks! It's really about friendship at this point!
Personalizing your Wedding Invitation!
Most of us have received some pretty amazing looking and quite costly wedding invitations, that we often look at but once or twice. We assume that letterpress, gold embossing, or elaborate scrolling is the only way to go. But if that's not the two of you, why not create an Invitation that showcases your style, even hand written. You of course are welcome to hire a calligrapher to help. Personalize your card with an engagement photo, or if your wedding is a themed wedding, be sure to have your invitations match that theme.
Stay at Home Wedding!
Although this may have it limitations regarding the number of people you'll have attending, but we're seeing an obvious increase of romantic looking backyard garden weddings. You may want to have a tent as a back-up for your wedding ceremony (just in case the weather changes for the worse) and/or for your wedding reception. Great for music with a DJ or even live, if will be a little warmer for your guests as the evening goes on and the sun has set.
What new Wedding trend or tradition will you begin?