Blog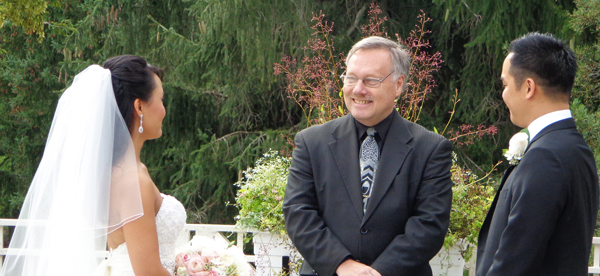 The Ceremony is sometimes the most overlooked part of the planning. Remember this is the moment that your whole wedding day is based on; the reception party is to celebrate the connection of joining of two people.
Many summer ceremonies are outside, or up north, or on a farm, or on the lake, or maybe your dream is at the ocean on a beach. You may want a traditional ceremony in a Church, a Cathedral or a modern service at the Banquet Hall, a Hotel, a Golf & Country Club or a Local Winery. Wherever the location, here are some trends and inspirations to make the most of your wedding service.
Setting the Scene for Your Wedding Ceremony
Colour/Theme
Wherever you choose to have your wedding ceremony, ensure that you incorporate your colours or wedding theme. Perhaps you'll want to consider the season!
Background
For outdoor ceremonies, the backdrop of an archway can be created with toilé and lace, or a create a wall of draping silhouette fabrics covered with hanging ivy vines, or floral petals with crystal beads. It is sure to provide a lovely focus to the main event of the day.
Seating area
Cover chairs in fabric or isles draped with floral bouquets and vine trim add to the environment that you create to mark the moment you say "I DO".
Bride's entrance
Having a singer to enhance the bride's entrance walking into your ceremony.
Vows
Every couple's chooses a ceremony for either traditional or non-traditional reasons. Vows can always make your moment memorable, not only for you, but for your guests too. Now this is not for everyone, but many couples are introducing a section to their ceremony to incorporate their own moments of sharing how much they love their partner. Think it through and choose your words wisely, knowing they will be remembered by your partner for life.
At Dream Wedding Officiants, it's our goal to ensure you have the Wedding Ceremony You'd like! We'll plan and create these memorable moments, just the way you'd like! Please give us a call.