Blog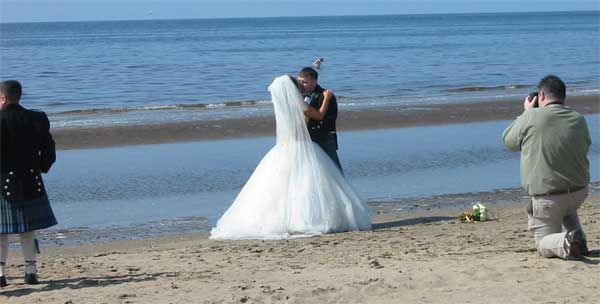 Now that you've found your perfect dress, you need to get it from the bridal salon to the ceremony venue. This may be across town, across the country, or even across an ocean or two, depending on where your wedding is being held. If you have chosen a destination wedding site, then these tips will help you – and your gown – arrive in one piece.
Travelling with Your Wedding Dress
When you are travelling by plane, it is unwise to pack your gown into a suitcase and check it at the ticket counter. Not only will be it horribly creased and crushed, but it may go off on its only little adventure without you. It's happened to me before, and probably someone you know…that feeling in the pit of your stomach at the baggage carousel when everyone has walked off with their luggage to meet and greet friends, and you're still waiting for your essentials to arrive. I was once given an 'overnight bag' from British Airways to tide me over until they could locate my suitcase…and that 'essentials bag' included a pair of underwear that actually was labelled "one size fits all". Nightmare!
Your gown will come from the salon in a plastic wrap or bag. Ask for the best quality bag they have available, and this should be included in the price. When you pay $3500 for a dress, you shouldn't have to pay extra for the bag, in my opinion. If they salon doesn't provide the correct travel case that you will need, then purchase one from a dry-cleaners or luggage shop. Make sure the entire dress is covered and that you can zip it open easily without snagging any beading or lace. If you are wearing a veil, then include this with your gown so that the two pieces are always together, and so the veil isn't mislaid.
When you board the plane, you can lay your dress flat over luggage in the overhead compartment, or ask the flight attendants to kindly hang it for your in their coat closet. Be sure to have your gown's travel bag clearly labeled, including the name and address of the hotel or resort you are going to. The best scenario would be to have the gown hanging up and not out of your sight. Flight attendants are used to helping, so don't stress if you can't see it from your seat.
When you get to your room, take the gown from the bag and hang it up immediately. If it needs to be ironed or steamed, contact the front desk and make those arrangements.
When you walk down that sandy aisle in the dress of your dreams, you'll be calm and relaxed because you had it with you all the time. Enjoy!