Blog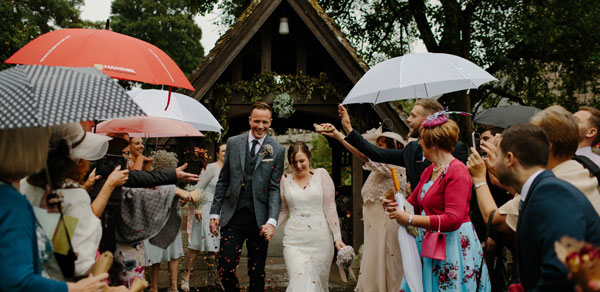 Figuring Out Your Wedding Budget On Your Own!
Although many (and probably most) families share in the expenses of a wedding ceremony and reception, many find it difficult or even impossible to do so – So do we cancel the marriage or elope to get away from them all? Probably not the best solution, especially if you're coming home some day.
Now, unless you've hit the jackpot and can cover all the expenses yourself, you may want to "tone-it down" at this point in your life . . . or . . . there may be a way to add to the bank account giving you much more of what you'd always hoped for in wedding day. Try some of these as starters:
If you have family such as aunts and uncles, grand-parents (or even a few close & special friends) you may just find that they would love to share in your special day and provide a bit of funding to help out. Perhaps on the surface this seems a little awkward, but the truth is, many of your extended family would actually love to share their wealth for a good cause – You! You'll never know until you ask. Similar to my previous blog, use discretion and sensitivity, but do ask.

In asking, perhaps you can ask for help with a specific segment of the wedding , i.e. the flowers, the photographer, the reception hall . . . Again many family members are happy to "take ownership" and responsibility for a small task when asked.

You may be pleasantly surprised to find out what some of your family does for a living or perhaps who they know. Perhaps Uncle Bob is a chef and actually loves cooking for family and friends? Or Aunt Mable is a cake designer and would love the honour of providing your cake for the big day! When planning my son and daughter-in-law's wedding, it came as a pleasant surprise, that my future daughter-in-law's employer's, mother (sounds a little like a friend of a friend) loved to prepare flowers (and was amazingly good at it) and would NOT take a dime for doing so. Flowers everywhere – my kid's choice of style and colours all given as a gift! Their uncle was delighted to be asked to be the chauffeur for the bride and her mother (why not, he had a nice car and loved to show it off). The best part – it costs nothing . . . not even the gas!

Still afraid of asking??? After all, you could fund-raise (and believe me that works – More on that in the next blog)! Sounds a little tacky though! As you might imagine, just about everyone will honour you with a gift. If not, don't invite them – just kidding! But in looking for a few friends or family to help out on the expenses, why not ask for help as their gift to you. After all, have you recently tried to "buy" a gift for a wedding couple? Nobody really knows what to give and so by suggesting a few options, you've just saved them time, frustration and perhaps a few dollars and had the privilege of throwing an amazing wedding for all your friends and family!
Next, "Getting Desperate – I need some money!"