Blog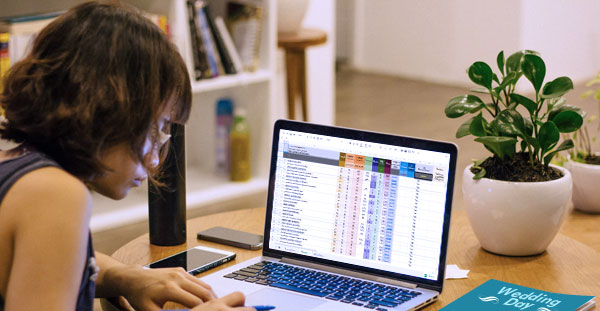 Picking The Budget Day for Your Wedding
As odd at this may sound it seems that there is actually a cheaper day, in fact six cheaper days to get married! Ok, Monday – Thursday is a little lame (but don't laugh, I've done weddings on Monday & Tuesday). But seriously . . . Saturday is 'the' day most weddings take place, leaving a shortfall on Friday evenings and Sunday afternoons.
On a personal notes, when we went to consider the caterer for my own son and daughter-in-law, the price for the same food, same service (and they through in a Chocolate Fountain no charge) on a Sunday was nearly two-thousands less than the Saturday! Call me slow, buy $ 2,000.00 can pay for a honeymoon!
Just yesterday an e-mail ad arrived from a recent wedding show we attended offering 50% off for the same professional photographer service for any Friday evenings weddings (compared to the weekend rate).
But does a Friday evening or a Sunday afternoon work?
The simple answer is YES! However does it work for your guests? Friday evenings generally mean your guests may need to take Friday afternoon off work to arrive on time. Or, if coming from out of town, it may mean the whole day off work. Similarly, on a Sunday afternoon with an evening reception, it may just require a Monday off (hangovers do cause a little tension the next day at work)! Often workable, but do be prepared for some who will decline as their employer may not be as willing as they are to have them take a day off.

The second potential problem is if you choose a Sunday and your heart's set of leaving for that amazing honeymoon right after, you may find Monday morning unavailable to the destination you'd hoped for (or a fair bit more in price). Something to consider and of course it does vary from season to season.
That's about it for the Down-side!
Now the upside:
Most of the services you'll require are 'more' readily available

Most are less expensive

Many will offer a 'perk' (and don't be afraid to ask) if you book them other than a Saturday.

Most service will be 'more at ease' outside the rush of as Saturday, making them more willing to help and serve you.

Beyond the day, there's no doubt that "off-season" is also a potential. Prime wedding season within Canada generally runs from the long weekend in May (Victoria Day) until the long weekend in October (Thanksgiving weekend). Considering the weekends before or after may be a healthy option (even for a Saturday). June is the most popular, while January & February are the least attractive.

Consider your options – It just might be worth a few thousand dollars . . . in your pocket.
Next, "Wedding Insurance?"