Blog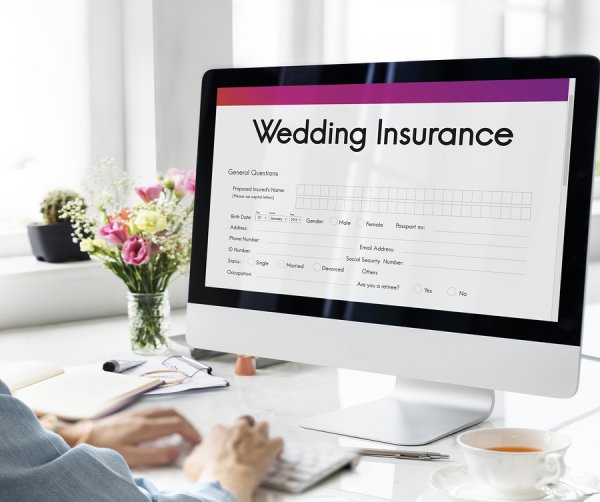 Wedding Insurance
The good news is 'No!' The bad news is "It may cost you more to not have it, than actually purchasing it" especially if you're putting out the BIG Bucks!
OK, I know we are 'over-insuranced,' and for many insurance is probably not needed especially when using reputable establishments, quality catering and trust-worthy photographers, drivers, DJ's and so. Each of these services if there 'good' will carry their own. In fact it's always worth asking if they do.
However, after, a friend of a friend of your uncle, twice removed trips over the electrical cord left exposed by the DJ, or someone you hardly know (like your 14th cousin from the homeland) backs into the photographers light stand, falls and finds themselves with a broken back – Just who is about to pick up the tab? I know, sounds a little pessimistic, but as we know *#@% happens (even at weddings)!
Generally a back yard wedding falls under your home insurance and would be like any other party. Driving to the wedding, or heading out for a photo shoot comes under the auto insurance. Travel insurance (a real must) for the honeymoon or destination wedding covers lost or delayed luggage, re-scheduled planes, emergencies both during the stay and if need be, return flights back home and a whole lot more (worth checking out – see RBC Insurance and check with your Travel agent).
Just what else could go wrong? Here's a few:
Wedding cancellation
Wedding photographer is a No-Show
Bridal Attire disappears from the back-seat of the Car
A Loss deposit on a Product or Service
And perhaps most significant: Host Liquor Liability
Do your homework and check out what's available for your needs. Check out Insurance Canada for more details. Then without worry, sit back and enjoy your day like other.
Still have a few questions about Your Money & Your Wedding? We'd love to hear them.
Have a story (or a nightmare) to share as it relates to Wedding Finances? Let us know.