Blog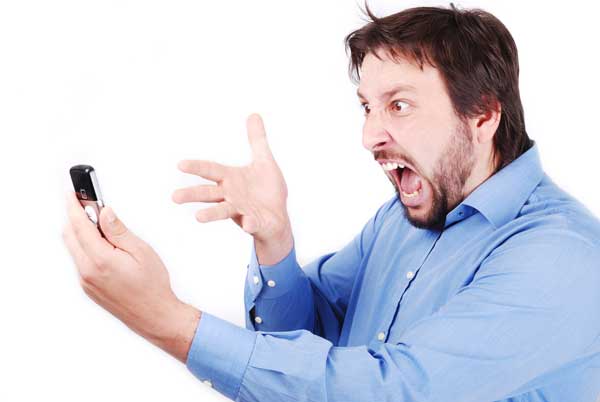 Cell Phones at Your Wedding!
At three recent weddings I have attended, someone's cell phone has rung. Don't think that just because you have poured your life and soul into this special occasion that people will automatically turn off their phones! Personally, I find it so disrespectful but this is the way we live now. There is no point getting your feelings hurt, this way of living is here to stay. When you are prepared for it, it takes the sting of hurt away. Your guests are there to celebrate with you, and their phones are a part of them.
Many people will use their smartphones at your wedding, not just for taking pictures, but to update their status or tweet about something they like at your event. When you get your photos back after the day, you may not see your guests smiling towards the altar, but their heads bent over their phones or their faces partially covered as they take photos themselves.
With so much of life accessible through a small device these days, it's no wonder we find ourselves engaged much of the time with small screens – missing out on life. Smelling the roses, taking in the sunshine, and watching your friend get married are the moments in life that can be beautiful, inspiring, and fleeting. When your wedding officiant encourages your guests to turn off their devices at your wedding, you're reminding your guests to take a moment out and enjoy life around them.
If your officiant doesn't automatically do this, ask him or her to make a formal request during their welcome. This is a perfect way to remind guests to switch to vibrate or silence, so that as you say "I do", you don't hear a phone ring. Or worse, a cheezy ring tone. Your guests will be happy to do this, but they are very unlikely to think to do it on their own. The wedding officiant's reminder will save the guests from embarrassment if their phone rings and it will put your mind at rest as well. You have enough going on today, so one less stress factor eliminated can only be a good thing.