Blog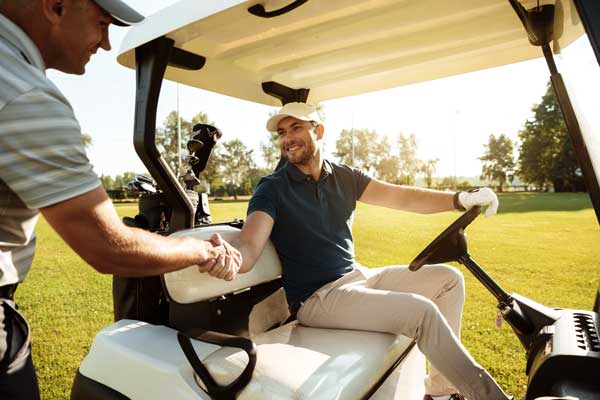 Golf on Your Wedding Day!
Love Golf? Most guys do! After all guys, it's your day too! Why not treat your guys to a round of golf before you say "I Do!" No doubt, the experience beats receiving the typical gifts many guys get… Colourful and funny socks, cute wine flasks (although these make a great addition to the game of golf), picture frames or hats that don't really fit!
Many of us will never forget the fun and experience of hanging out with each other as we celebrate our wedding day – after all, these guys are usually our best friends and will remain so for years to come. Not only the game is a real gift, but time itself will be remember and treasured as the greater gift! You bride will be busy on the day-of with the hair-dresser, the make-up artist, the final touches with her wedding dress! You as the groom, will have the entire morning to spend with the guys and eighteen holes, finishing up on the ninetieth hole with the guys (Hint, don't spend too much time at the ninetieth hole, after all it is your wedding day) – Memories to last a life time.
If you're celebrating your wedding ceremony and the day at a Golf course, of course, why not play a round there, have a great lunch, grab a quick shower and you'll be ready to go long before your guests and the women arrive.
From the Tee to the Vows!
You may also want to invite your photographer to join you for a few quick and memorable photo's as you begin or end your game!
Still looking or considering a Golf & Country to host your wedding? At Dream Wedding Officiants we spend many weekends throughout the year on the course, pronouncing couples married – We invite you to give us a call – Happy to recommend a great wedding venue for you in your area!