Blog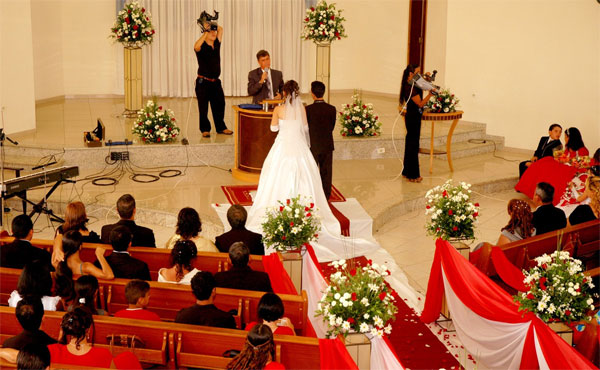 You are not alone if you are confused about seating cards and arrangements! "Seating Cards" is the name of the category of seating your guests for the reception meal.
Seating Your Wedding Guests
Escort Cards – these are usually displayed at the entrance to the reception, and there are all sorts of ways you can do this to fit into the theme of your wedding. If you are having a formal or black tie event, the usual way to announce the seating is in a frame on an easel. Some couples can use their escort cards as favors by using things to go with themes like luggage tags (travel), rocks or leaves (country or outdoor), chocolate bars, or mini picture frames.
Whichever design or display you choose, keep in mind to arrange them in alphabetical order for convenience. Once you have the order of the cards prepared, then you (or a wedding planner…that's what you're paying one for!) can display the cards by pinning them to ribbon, hang them on streamers from a tree branch, cut slits in pine cones or corks, or use a magnetic board. There are numerous ways to display your escort cards that will suit your theme. Remember to place them in a way that won't create a traffic jam of 150 people trying to all get to the board and collect their cards at the same time!
Naming – The old-fashioned 'rules' now no longer apply, so how you can choose how to put your guests' names on the seating cards. It is certainly more formal to use the titles of "Mr." and "Mrs." or "Miss", and this would be expected at a black tie affair. It perfectly acceptable to be as casual as just first names, so just "Matthew", "Laura" for example or an initial "Jennifer K.". When getting all of the guests names together, be sure to include all of the guests and "plus ones" on the list. It is rather impolite to have "and guest" instead of the date's name.
Most wedding officials agree that assigned seating is a real necessity. You may be tempted to let everyone just pick for themselves, especially as the day draws nearer and this task looms along with all of the other loose ends you and your wedding party still need to look after. However, it is guaranteed to be very uncomfortable for many of your guests, and you don't want a 'frosty' atmosphere on a such a happy occasion. A seating plan lets family know who, and who not, to sit with. It also can spark new friendships – but please, don't have the dreaded 'singles table'. Only if you reception is a) tiny b) everyone knows and truly loves everyone there can you let your guests mix, mingle and sit wherever they fancy.