Blog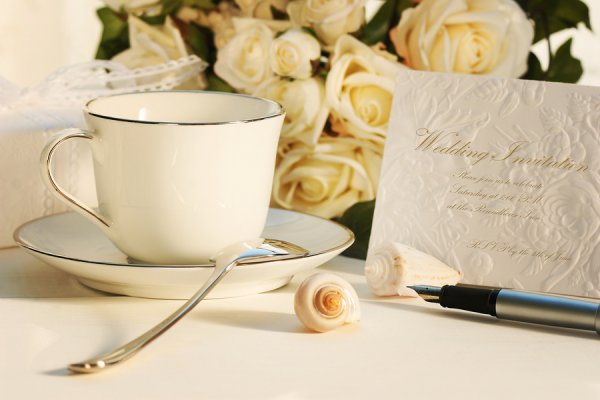 A wedding program is like a brochure – glossy front, small print in the middle, map and contact info on the back. Still very popular, they serve as not only a schedule for the day, but as a keepsake for your guests of the two of you! These are provided to the guests as they enter the ceremony – usually handed out by the ushers or junior usher – or can be placed on each chair before the guests begin to arrive. The wedding program sets the tone for your special day, guests can see by the style of it the level of formality, the time line of events, and when the congregation of guests is asked to participate, if at all.
Wedding Programs
When songs or verses are included that the congregation will join in, the words should be printed in the program. For example, if you are going to close with "Doxology Traditional", the words need to printed for guests who are not familiar with this. If you are having a song or music played, the words are not required. Some programs have an extra sheet of the words placed in the middle, as traditional church services will often have three or four hymns. If your wedding is a mixture of faiths, then it is courteous to your guests to have a brief explanation of what the wedding officiant is saying. For example, "the Rabbi will recite the Blessing over the Married Couple".
The front of the program can be any style you desire…from traditional heavy cream paper with ribbon to a photocopied black and white sheet – perhaps with a baby picture or elementary school photo of each of you. Include your names, the date, and the location on the front. Inside, as mentioned above, include the time line of ceremony events and list the bridal party. Their relationship to you may be added here if you wish – brother of the groom, cousin of the bride, friend of the couple. On the back is room for a map to the reception with a reminder of the time it will start. Here you can also put "Thank you for joining us today" or similar. Of course there are many variations of the standard 'sheet of paper. Be creative in your Wedding Program!
Be sure to have a friend look over the final copy before you print it (you may also want to bounce it off your wedding officiant to ensure you haven't messed anything), when you're busy or been too close to a project for too long, it is easy to over look a simple spelling error. Have fun making a program that will be a reflection of your personal style.