Blog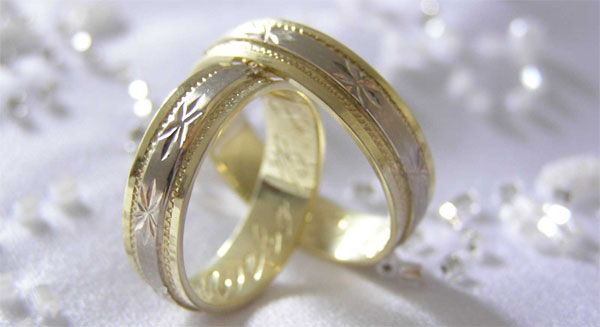 When it comes to pricey items for your wedding day, the wedding rings are one of them. Fortunately, unlike renting the table linens or setting up a candy bar, these precious items will stand the test of time. Your Wedding Rings are a symbol long-after the day of your marriage and will remind you of why you walked to the altar in the first place.
Your Wedding Rings
Many jewellers and designers have noticed the trend of 'wedding sets'…people these days like a set that matches, like to make one visit to a store, and make one purchase. If you are a savvy shopper, your ring set – that is the engagement ring, wedding ring and groom's wedding band – can all be chosen at the same time from the same jeweller, and you will be able to negotiate a little on the price.
A diamond solitaire is still the classic – and a classic that will always dazzle and delight. A single-stoned engagement ring can have that 'wow' factor you really want. Another current trend is to look for the best color in your rings. Some of the beautiful choices available to you now are gold, platinum, silver and white gold that can be coordinated with other precious metals of colour. You can combine your set to include yellow and white gold, or yellow gold and platinum. There is a perfect set for every taste and budget.
Plan your wedding ring excursion in advance by browsing online and then printing off your top three or four choices. Decide together before you go to the jeweller's what your total budget is going to be: brides rings, grooms ring, done. It is so tempting when surrounded by beautiful things to throw budget out the window and end up paying two, three or more times the price you had planned.
My sister chose to wear our late grandmother's wedding band as her own – so you are not limited to what's in a showcase. There may be a ring in your family that is just sitting in a drawer, unworn for some time. These precious family heirlooms can have a new life in your new life. Don't be pressured to buy brand new or trendy if there is a beautiful classic piece available to you that you would love just as much.
Another idea is to buy the bands you want, but wait until your one year anniversary to put engraving in it. This way you free up some of your wedding budget and have something to look forward to you in a year. Go back to the jewelery store together and make it a date night. You may find that the words you want are different than what you would have picked before you actually had the experience of being married.