Blog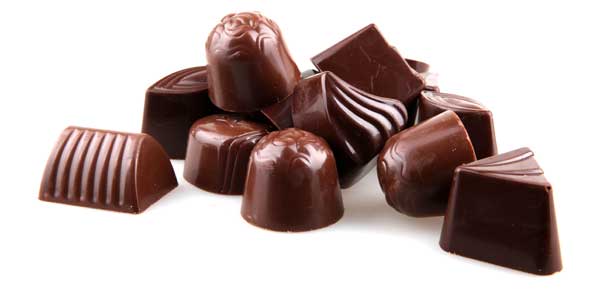 Is there anything better? Why not share the most enjoyed dessert around the world with you guests on your wedding day?
When we eat a piece of chocolate, studies have shown that a a chemical is released in the body that produces a feeling of contentment or happiness…so that's why at 4 o'clock in the afternoon I'm looking through my purse for some sweets! To 'get through the day', many people have a little treat or mocha – get that afternoon boost and carry on!
Chocolate Theme's at Your Wedding!
Here are a few ideas to incorporate chocolate into your wedding – an automatic way to bring happiness!
Consider printing personalized labels and putting them onto your favourite chocolate bars as invitations – it's something people will remember and enjoy, and let's people know immediately that your wedding is going to be an original event. Anyone can send a paper invite…do something different to kick start your speacial day like a chocolate bar invitation.
Chocolate Brown has become a popular colour for bridal parties – it can be dressed up for any season: orange for fall, mint green for spring, pink for summer. It's a neutral colour that suits all skin tones and allows the bride's white dress to really pop in the photographs.
Add a gold or mocha sash to your wedding gown – a nod to chocolates and their pretty gilded wrapping paper. If you want to keep your dress all white, try gold accessories or a hair piece that blends into your hair with gold leaf. The classic chocolate store Purdy's is easily recognized by their luxurious purple wrap – another accent colour that will complement the brown.
Depending on the time of day, you could have a Desert Buffet instead of a sit-down meal. Consider hiring a chocolate fountain and having a relaxed desert only reception for your mid-afternoon event. If you are having a smaller (less than 40 people, say), this is a beautiful way to celebrate. Have tables set up in a U shape with the fountain in the centre, and have all sweets and deserts served with champagne.
An expert in liquors and fancy bar drinks can make you a signature cocktail – based on chocolate. Ask around and have fun sampling all the concoctions a bar tender can create around your theme – then arrange for him or her to be present on the day to create this special drink just for you and your guests.