Blog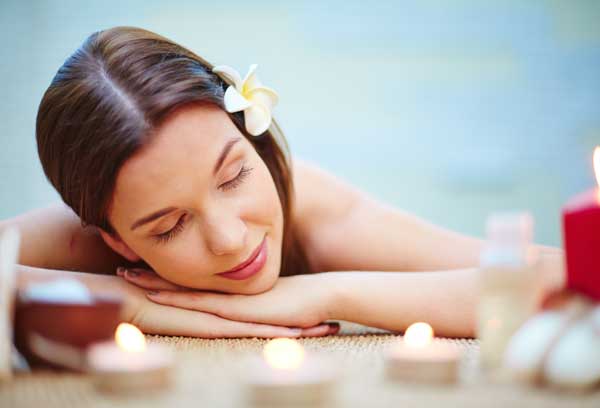 Beauty products for consumers are packed with products that promise to give flawless skin, but there are things you may already have in your kitchen that can make your skin glow like the models in the magazines. That "inner glow" can be yours naturally, without paying hundreds for magic potions and lotions that may not deliver all that is promised.
As Wedding officiants, it's our goal to help you have the Perfect Wedding Ceremony and Wedding Day. We actually check with every bride before starting your ceremony, ensuring you feel terrific about yourself – your dress, your hair and of course your facial! It's your day!
Here's a handy list of super healthy foods that will make your skin glow from the inside out.
Blueberries – your new secret weapon against laxluster skin. In fact, members of the Berry Family – strawberries, raspberries and blackberries for example – are full of antioxidants and Vitamin C. Those two natural ingredients will even out its tone, brighten it and fight signs of aging. Get in the habit of taking a zippy bag of berries with you in your handbag or lunch every day – your skin will thank you.

Eggs – this breakfast staple is an easy way to infuse vibrancy into your skin tone. If you eve r done a DY facial at home, you know that eggs, and egg white in particular, is so good for your skin. Eggs are a member of the Vitamin B family and eating an egg or two a day will make your skin glow. Eggs have even been known to help with chronic skin diseases like rosacia.

Mangoes and Apricots – stock up on either of this super-fruits if your skin leans towards the pale, colorless look. The pigments from mangoes are packed with carotenoids that will give your skin a rosy complexion. Dried apricots are full of iron and will take you a step closer to luminous skin.

Cottage Cheese – add a serving of this to your plate 3 times a week and moisturize your skin from the inside out. Proper moisturizing from the outside is important – put on the sunscreen every day – but this dairy product will help you fight the dry, dull skin battle. One container of cottage cheese costs about $3.99 – a bargain for something that's super good for you.

Salmon – fish is your friend. Fish like salmon is full of what doctors and nutritionists have been praising for years: omega-3 fatty acids. The hype about what salmon can do for you lives up to its name. These are like natural lubricants for your skin. They will keep dullness, inflammation and redness away. Try salmon two or three times a week for your supper and you will begin to see the difference.
Remember that old saying "you are what you eat"? Take a chance on the above foods and fruits and see the difference for yourself. Your wedding photos will thank you for it!