Blog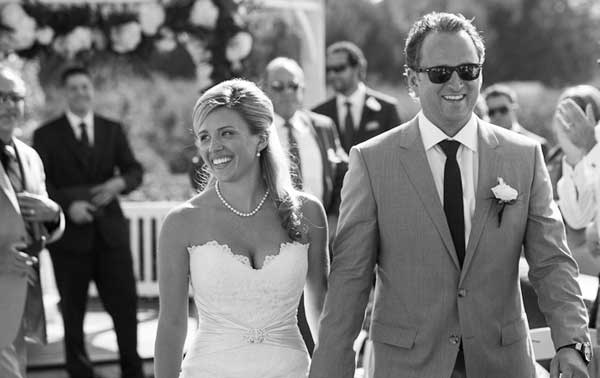 Have Your Wedding at a Great Hotel
Hosting your wedding at a hotel can be a wonderful way to go, don't be put off by feeling it's not "homey" enough. It can often become a Destination to itself! The entire weekend can turn into a fun family event since your guests are staying so close to each other. Younger cousins can have a "kids room", and some hotels have a babysitting service you can take advantage of. Let the kids have their own space and build some memories, too. It can be so much fun to take over a block of rooms and have all your friends and family at one location! The day goes so quickly, and it can be difficult to find that quality time you want with every person. Throwing a hotel wedding is a perfect solution to spending more time with guests that have made the trip from out of town.
You may be pleasantly surprised that holding your wedding at a hotel can be highly cost-effective. First of all, the hotel will obviously provide so many of the practical things that otherwise you would need to rent (say to prepare a backyard), such as tables, chairs, dance floor, dinnerware, silverware, and parking. A great hotel will be sure to add in other little surprises that can elevate your stay, and your guests' stay, into a magical experience – such as chilled champagne or a midnight snack.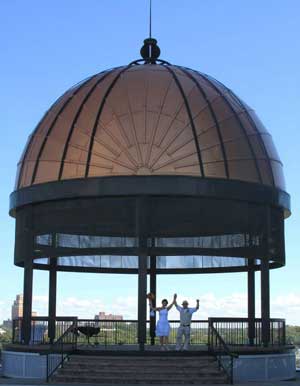 7th Floor of the Crowne Plaza Hotel, Niagara Falls, Ontario
Hotels also have excellent places to take photographs…on the roof, by the pool, the grand staircase. Have your photographer think outside just the front lawn and look for fun and interesting places in the hotel to take photos of you and your loved ones.
The set-up of a hotel's premises can take away a lot of stress and anxiety for your guests that arrive from out of town. Most hotels are very easy to find, not like a city park or country farm. Also, being able to step from the ceremony sight next door for cocktails or upstairs to change outfits is a huge bonus. Guests that drive a considerable distance will appreciate having everything on one property, and they can relax the next day with a buffet breakfast and round of golf or swim, making it a perfect weekend for them, too. After you have mailed your invitations, be sure to send an email that includes the contact details of the hotel. Attach a link to the hotel website to make it simple for guests to see the amenities and make their reservations.
It's your day, after all, so don't think you'll miss out on feeling special, either! Great hotels will have a team of stylists and make -up artists on sight for you and your bridal party. It will be so much fun to get ready in the hotel room together. If you're an early morning person, go for a swim or a jog before breakfast. If you're more of a night owl, schedule a massage or a pedicure the night before, so you wake up relaxed. You and your girlfriends can get ready together and enjoy time together before you are busy with your guests and all the events coming up…like actually getting married!
Need a few ideas, feel free to ask your wedding officiant (they've been around) or check out a few were often leading weddings in around the Southern Ontario region.