Blog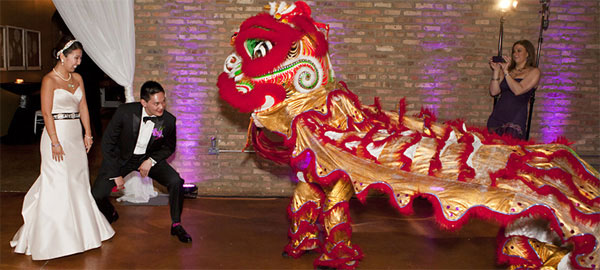 Although it may be odd and somewhat awkward to want a comedy sketch in your wedding ceremony, most couple are looking for some humour within the reception that follows. As wedding officiants, we pride ourselves in be real and so we laugh when its funny, but would never seek to upstage a bride and groom at their own wedding, after all, the wedding day is about you, NOT us!
If you're fortunate enough to have or hire a MC who happens to be funny – great call, because we all know, many aren't! And so why not consider a few other options to add to the gala event?
Hiring entertainment at your wedding reception can be a great idea if you do your research and find an act that is suitable to your theme and audience. These days weddings have turned into a spectacular event and many couples treat the reception as an opportunity to show their type of humor or a particular interest to the guests.
If you are an 'artsy' couple, then a portrait artist of a caricature artist may be just the right fit. The skilled drawing can be the guest's favor, too. There are groups of art students that may be interested in showing off their skills at your event, and having more than one artist working at a time will be efficient and impressive.
A skilled magician can perform some of his or her larger acts on a stage or in the middle of the dance floor during the meal. Afterwards, they can go from table to table showing card tricks. This is a neat way to entertain guests who need to remain seated for an extended period of time, such as well you are having your photographs done. Card tricks are a crowd pleaser to every age, and make a talking point for guests who may be seated with new friends at their table.
Your MC or just a season of time, why not consider a comedian? However, a comedian can be a fun and light-hearted choice, or an embarrassing disaster if you don't set the material first! Again, get multiple uses out of one hiring, and perhaps the MC could also provide jokes and some great stories during a lull. Always always always find out what the comedian will say – some people 's humor may be mortifying to others, and it will leave a bad impression on everyone if a comedian says or involves people in an inappropriate manner.
If you as the bride & groom are from a certain culture, than cultural dancers are always a safe and sure bet. You can hire a dance troupe from just about every nation – they always add some color and joy to a family occasion. Chinese dragon dancers are fascinating, Ukrainian dancers will get everyone's toes tapping, or a belly dancer will tie in the flavours of the Middle East to your banquet. If your crowd are a lively bunch, have the dancers perform and then offer impromptu lessons – then everyone can join in as well!
Make your wedding day a day of memories – Enjoy, smile and laugh a little!