Blog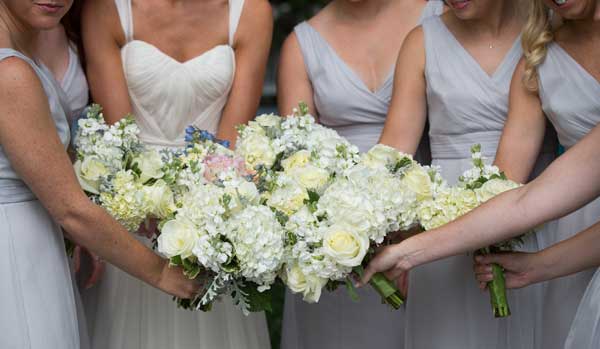 Flowers are an enjoyable and intricate part of your wedding and for most brides a financial concern. Beyond the cost of the actual flowers, is the additional costs for arrangement, the making the bouquets, as well of course, getting them to the Wedding 'on-time'. Too early without the proper care on some of the hottest days of the year make cause your flowers to wilt or die! Too late – and your embarrassed as people rush in to set up as your guests watch.
As we've already eluded to in our last Blog, the do-it-yourselfer, can drastically reduced cost by purchasing and arranging the flowers themselves, or by getting a friend or family member to donate their time and energy. Although more costly, it is often more convenient to hire a florist to handle the purchasing, arranging, and delivery of the flowers.
Purchasing Flowers for Your Wedding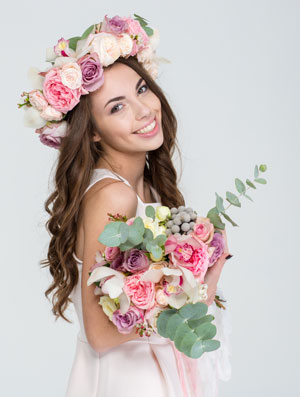 Locally Grown
When choosing your wedding flowers check out what's local. Locally grown flowers are often cheaper and fresher than those that have been shipped across the country (or even around the world). To find out what is grown in your locality, ask your local florist.
Wholesale
If you want to handle the purchasing of your wedding flowers on your own, your most cost effective strategy is to buy your flowers wholesale. Although most wholesalers will only sell to retailers, some may welcome a large, private sale when they know that you're also supporting them locally. Doesn't hurt to ask!
Buying Online
Internet shopping of course has created a new way of shopping and often far more convenient and cost effective. However, buying your wedding flowers online can possibly provide some challenges. Besides the fact you literally can't judge the quality you may also find out a little too late when they're being delivered (the day of the wedding) they're weren't what you really wanted (or even ordered). Not much time for an exchange! You may be stuck with what shows up!
Compare costs!
Before finalizing your order you may want to 'shop around' and see what others are offering in quality, discounts, arrangements, and of course bottom line pricing. Some of this can be done through the internet before narrowing down the field to two or three you like. When you have all the facts and figures in front of you, than you can make a rational decision as to which option is best for you.
A word of caution if your Wedding falls on or around a holiday celebrated with flowers: Days such as Valentine's Day or Mother's Day may inflate your prices as supply and demand is at its peak on those days.
Ask your florist, and check out what flowers will be in season at the time of your wedding. While almost all flowers can be purchased year round, in season flowers are usually less expensive.