Blog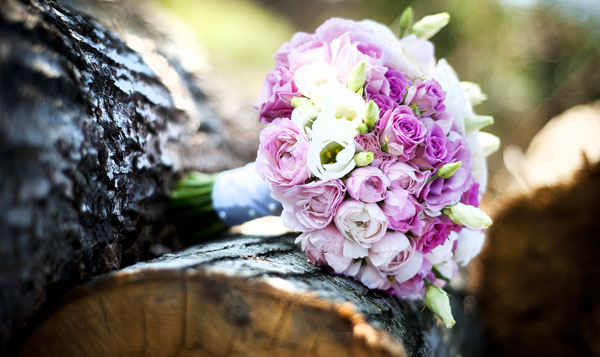 Ask your florist ... This is my budget, can you work with it?
By asking this question at the outset of your conversation, you will keep yourself and the vendor on track with what will work for you. It's no point looking at flowers imported that morning from Hong Kong or Holland if your budget isn't in the thousands. You can have stunning arrangements made within your budget, and the sooner your florist knows what she has to work with, the easier and better it will be for both of you.
Choosing Your Wedding Flowers
The centerpiece glassware – am I purchasing or renting these?
Some people like to give away the centerpieces at the end of the evening to their guests, although this is not something people expect. You just don't want the DJ announcing to "help yourself to a centerpiece before you go" if you have actually only rented the vases! If you have another favor for guests, then rent the glassware and say nothing about it. If you purchased the entire piece, then be sure they go home with a guest or two. Better yet, keep one or two aside and have a friend deliver them to a local hospice or senior's home. Good karma!
When is the latest I can change an order?
All of your flowers are based on the estimated number of tables for the estimated number of guests, so you won't have anything 'carved in a stone' when you first look at and pick your flowers. Most florists will be able to find extra flowers and add to your order – say some relatives decide to come after all. However, this doesn't work the other way. You will have to ask your personal flower shop, but it is usual policy that nothing can be subtracted from your order 14 days before the wedding, although a 30 day limit is not uncommon.
Put a reminder in your phone at least 35 days ahead, and call your florist with the final number. This number will come after you've received all the RSVPs and spoken with the caterer about how many tables.
Flowers can be one of the biggest expenses, so keep it all in mind when placing your order.