Blog

We all love food, so in planning your special day the menu is a vital part to making this day a memorable one. Many people have the food tied to the venue or more specifically their culture or heritage, which makes sense, but let us look at the trend for 2017 weddings to make your day stand apart.
To start off the planning, let's not forget the bridal party. Bridal party boxed lunches to keep up energy through out picture taking until the reception begins.
Now onto the reception . . .
Depending on the venue and theme, let's focus on the rustic outdoor, inn style, or hall venues. Food truck style has become a hit among many 2017 couples.
What ever your taste food truck style catering has become a hit, whether you love it for the main entrée for a buffet serve, or for your late-night snack table. Bridal party boxed lunches to keep their energy up throughout the picture taking until the reception begins.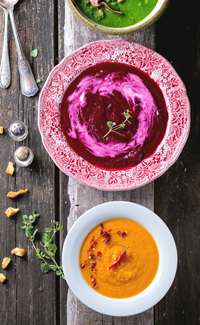 Once the party begins, whether you are having a sit down dinner or buffet style serve, anything goes, from the traditional soup and salad appetizers, entrées, and dessert. For a new twist on the traditional appetizer try soup shooters. Another great option for appetizers is an assortment bar, i.e, bread bar with a wide assortment of speciality breads prepped for dipping oils; or an oyster bar. A fry bar with crisped green beans, waffle cut potatoes, polenta sticks, plantain slices and sweet potatoes wedges garnished with speciality dipping sauces. Yummy!!
Late Night Bites – Couples are offering their guests late night snacks to recharge their energy to keep the party going.
For those who want to serve throughout the evening, mini pint size to-go finger foods, platters with sliders, sushi, pulled pork burgers, or mini hand size tacos, works well.
Of course, if you are looking at having a table of assorted options, stations are still the preferred option. Stations' options varying from poutine, cheese, tacos, sushi, are the theme.
Let's finish off the night with an incredible option of sweets. Of course, the traditional sweet table and coffee will do, with a classic slice of the wedding cake, that is never totally eaten.
The Donut Wall is what everyone is talking about this year and the focus of replacing the sweet table. Its eye catching and all your guests will want them. It's a perfect hashtag for the digital lover too! A carnival inspired theme table is great option with cotton candy, funnel cakes & bear claws. However, my favourite is the ice cream sundae station. With waiters throughout the late night serving milk shots with chocolate chip chips or prosecco with Popsicles, delicious!