Blog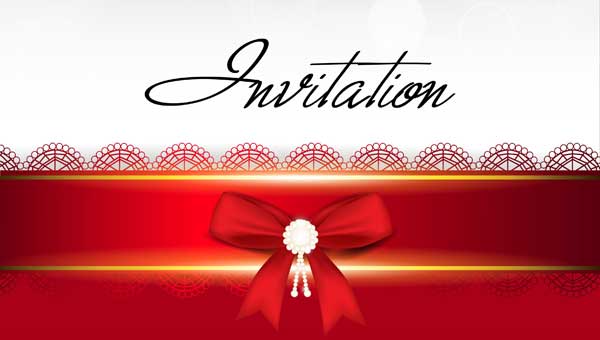 One the challenges of having a wedding with your friends and family is deciding "Who's In and Who's Out?" It's difficult to choose among the many friends we have and have had; families members who are close and who perhaps are related (thrice-removed), but haven't been a close part of your world for some time. And then there are the office friends, old school friends, perhaps friends we see due to an interest or hobby related activity! Of course the question becomes "Where do I draw the line?"
Wedding Guest List?
Most begin very practically – How much can I (or the family) afford? As much as we'd like to think money should decide 'these things' it certainly is a major factor, as every guest costs. May I suggest you begin early on drawing up a budget for each element of your day that's important to you. You'll need to decide the cost in which you're willing to pay for a photographer, music (live or DJ), wedding attire (Bride's dress as well as the wedding party), flowers, favours for your guest, gifts for your wedding party, transportation to and from the wedding, the honeymoon, the invitations, etc. In walking through each of these, you'll be able to determine just how much you have to spend on the venue and meal.
One trend we're beginning to see more of is that of a smaller formal wedding party (perhaps 20-25 persons, including parents, siblings and a few very close friends) on the wedding day, and then upon arrival home from the honeymoon a larger 'get-to-gather' hosted as a drop-in, with food, bar and music. This secondary event is often hosted in a family member's home, or a simple venue, where the catering can be looked after by a smaller, less expensive company or even prepared by the families themselves.
Potentially after counting the cost financially, now comes the delicate task of determining at what level of friendship and family can the line be drawn. This is much more about honour and respect for others and needs to have some tact, rather than simply logical, as in finances.
One 'general' rule of thumb is if you haven't seen the person within the last two years of your life, then they should be safe to drop off the list (possible exceptions might be geographical distances of close family or friends). In regards to the office and outside interests, the question you may want to ask is "Do I hang out with this person outside of the formal relationship we have?" If No, then it seems fair to consider these people 'professional' relationships and generally they won't be offended by not being asked.
One last thought is children! No doubt, if you're having a flower girl and a ring bearer, they're pretty much a part of your day (and should be). Outside of the that, most invites are for parents and/or perhaps young adults who have become closer to you in age. Thankfully children are generally charged at about half the price of adults for day. If you do have a few children coming, and they're of an age that can sit together, one option is to have them seated at one table together, enjoying a kid's meal, and have some paper games, colouring and crayons handy and don't worry about the center piece on this table.
Have fun is creating your Guest List!