Blog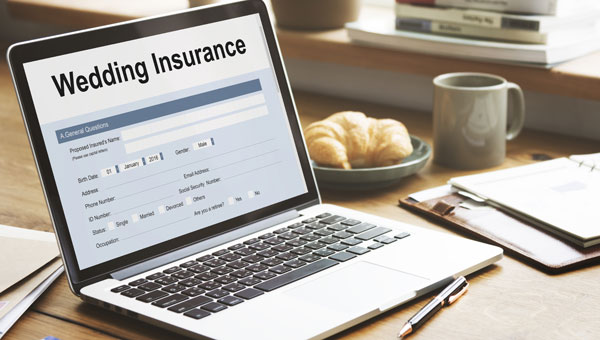 Wedding Insurance is for YOU!
Some people think Wedding Insurance is about as unromantic as "pre-nuptual agreement", but we're not talking about changing your mind. There's no insurance cover for "change of heart", I'm afraid. The good news is that you can purchase coverage for events that would mean the postponing of your wedding at short notice.
My mum once sat next to a young man on an overseas flight, and he was just returning from what should have been his own wedding. The sudden passing of his future father-in-law meant that they called off the wedding – and had to plan for a funeral, instead. Nobody wants to think about something bad happening, but sometimes a back up plan isn't such a bad idea. My family is relentlessly optimistic, but not necessarily realistic. Bad things happen to good people. Having a "plan B" for your wedding day doesn't make you a nay sayer or a prophet of doom.
Policies provide coverage for such events that are out of your control – such as a vendor goes out of business. If your catering company accepts a deposit and then in the next few months declares bankruptcy, you are out of luck. You may have seen a bride/dress/shopping episode where the bride went to collect her dress – after she paid for it and more expenses for getting it to fit just right – and the locks on the bridal salon had been changed.
When you make an investment of thousands of dollars, it is wise to cover that investment with insurance. Keep in mind that when you sign up with a vendor, ask what kind of insurance they have. When you pay $700 for a cake, who covers the loss if a delivery boy should trip on a runner? The baker, the venue, the carpet placer, the delivery guy, you? Unfortunately many small business (including mom & pop shops) don't even carry insurance. Find out first!