Blog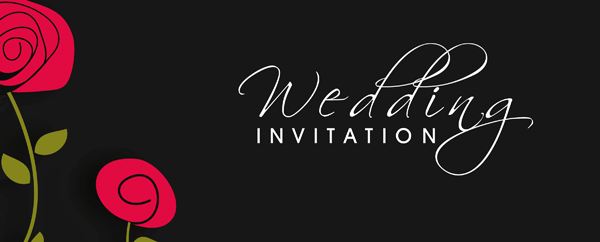 Let's talk about the Top 10 Styles of letting your guests know about your special day.
Your Wedding Invitations
Whether you decide to use a save the date, wedding announcement, the wedding invitation or all three; the theme of your special day should have the same look and theme.
Here's my Top 10:
Monochromatic colour – the look and feel with everything from your save the date to the invitation, to the menus, table seating cards and thank you.

Touches of gold leafing – especially for the traditionally romantic themes, a black or watercolor invite with sporadic gold leafing adds and elegant and classic feel.

Pantone's Greenery colour – inspiration comes alive on papers, with vintage ivy and herb greenery prints throughout all the paper connections in the wedding. Tracing border outlines, as well as inserts within the envelope lining.

Wood grain textures & organic burlap – the look and feel give a rustic look. A great option depending on your overall theme and venue. Its all about the connection with nature.

Use of a citrus element – whether it is the inlay to the lining of the envelope, a ribbon detail, or a stamping effect, this light color detail brings a light and fresh look to a spring celebration.

Romantic lace – this can be found in both a lacer cut design to overlay atop of the invite or a fabric application. If your theme is all about the love and romance of the day and your venue can accommodate, tie in the lace detailing to the linens on the tables and backdrop of your head table.

Watercolour prints – is a great way to announce a spring and summer wedding affair, ideal for those using an art gallery or old building. The floral ties in beautifully to a backyard or country themed affair, as well as, agreeing with Pantone's announcement of Greenery as the color and theme of 2017.

Laser and geometric cut designs – is great for the more modern theme wedding with a cutting-edge theme.

Pocket insert – not necessarily a new concept, however reinvented this year with the assortment of the above potential options gives an incredible new look to this classic.

Hand calligraphy – for those wanting a classic, rich, elegant look for the ballroom or castle themed wedding is the best. Although a more expensive option this invite will look timeless and a keepsake forever.