Blog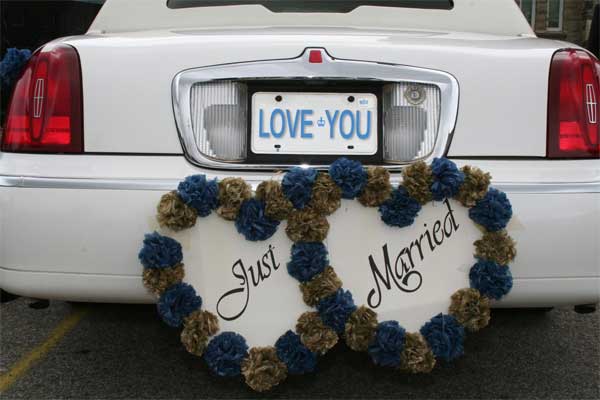 Here's some good news in your planning: Car hire will be one of the easiest things to arrange. For most weddings, this is an opportunity to travel in a car you don't have in your driveway – a Rolls Royce, a limousine, a carriage, the possibilities are endless! You can each pick a vehicle, of course, and add your own personal touch with transportation options.
Various Cultures and Traditions often dictate what's appropriate: In Indian weddings, it is traditional for a groom to arrive on a white horse. If that's not your scene, then start looking rides you would love to be seen in that day. Keep in theme for the day with or think out of the box, the choice is yours! Grooms need to keep in mind that a 2-seater sports car will not be practical for getting the whole party to the party, unless you have just a best man. In this case, less is more, because you and your friend can drive yourselves to the day, and then you and the bride ride off in the sunset afterwards!

Go directly to the source when you order your car. Look online by all means, but when it comes time to booking and paying a deposit, go and the see the car itself. Double check with the supplier that the car you see is the one you will be using on your wedding day – you don't want a "chop and change", as in, see the limo bus and end up with a school bus! Also, meet the driver. You can place an ad on Kijiji or craigslist and see if someone personally will drive you in their own car that day, possibly a retired gentleman with a Model T may be just the ticket, and save you hundreds of dollars at a large establishment. Feel free to ask you wedding officiant for their input as well – an experience officiant will be able to suggest or even recommend a couple of services you'll want to check out! (Dream Weddings Canada Preferred Professionals).
Decide on your route and time of having the vehicle. Some companies charge by distance, some by time, some by number of passengers, some simply a flat rate. I would suggest coming to a flat rate agreement. This arrangement will help smooth over any changes, such as adding flower girl to the car, parking fees, or having to hurry back to pick something up (rings, for example!). Get a few quotes, and then decide which gives you the best deal with time and value.
Wedding cars make great backgrounds for your photographs, too. Get the most use out of your wedding transportation by having photos done in and around the car. If it's a luxury vehicle make sure your guests are allowed to be photographed in or at least around it, too.
Remind your maid of honour or best man that while tin cans and streamers are cute and all, any damages to the paint or trim of your rental will be their responsibility!