Blog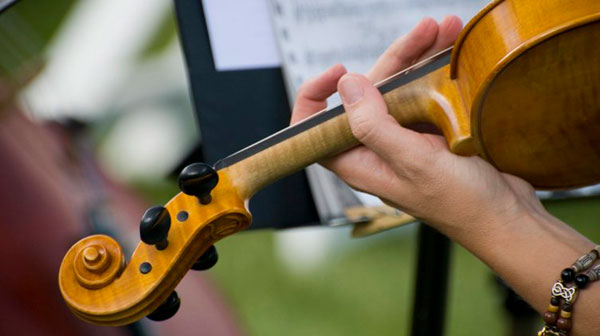 The music and songs for your wedding ceremony can now, more than ever, reflect your personal style. I always wanted, and had, the traditional "Here Comes the Bride" music. I figured it was such an occasion that would never be repeated, better to have the pomp and ceremony of that song. It was wonderful, I'll never forget as the music started, taking my Dad's arm, and walking down the aisle to that beautiful, moving, classical music.
Your Wedding Music
Music is such a personal choice and of course wedding music is no exception! For the wedding recessional (when the bride and groom walk back down the aisle, after they kiss and are pronounced husband and wife), my sister and her husband chose the wonderful cheerful song "Walking on Sunshine". Even now, when I hear that song on the radio, I smile, thinking of that beautiful day and how happy they looked. She also wore blue suede shoes with stripy socks under her white gown, it doesn't get more individual than that!
Some churches and places of worship have guidelines or regulations for the music you can use, and how it's played. Be sure to check with the wedding officiant or wedding planner of the ceremony site. Have music that suits your theme – if you youtube "Rhod Gilbert's Work Experience: Wedding Planner" you'll see something wonderful he arranged for a couple that had chosen a Hollywood theme. They had planned to just play the movie theme music (you know, the song at the start of MGM) on their ipod. He brought in a live brass band, tuba and all, and welcomed them into the reception that way.
If you have a special song, play it objectively and listen to all the lyrics…is it suitable for the church? Would it work for your first dance? Or is it more suitable to get the guests up and dancing later in the evening? Maybe ask your parents and grandparents what music they had at their ceremony, you may find a family treasure there that will endear you to them. You may not wear your grandmother's gown but walking down the aisle to the same music could be a fitting tribute.
Don't just pick something because 'everyone else' has, choose what is right for you!