Blog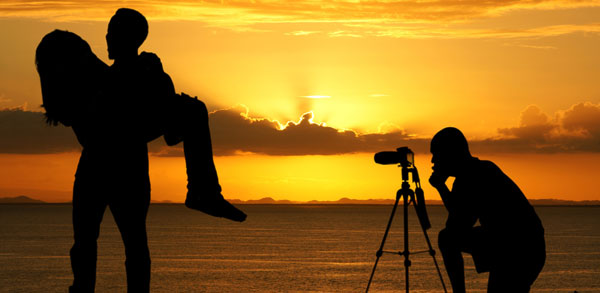 Every bride will be inundated with advice and recommendations for photographers – these professionals have the benefit of "a photo lasts a lifetime on their side, unlike renting chair covers or a chocolate fountain. Remember that every portfolio of a photographer's previous work will contain stunning work, award-worthy shots – but what if on the day his or her work doesn't meet your expectations?
One way to avoid this is to be wary of the "bait and switch" approach. A professional and ethical photography service won't show you the work of a senior, experienced artist and then send a junior assistant – or worse yet, a student – on the day. When you sign the contract for your photographer, be sure to read the small print to find out who exactly will be working on the day.
Many photographer's have an apprentice or assistant or two, and so they should. However, these are back-up photographers for still objects, such as the cake, flowers and wedding car. You want to have those extra eyes there on the day, one lone photographer, now matter how skilled, cannot be everywhere at once. Be 100% certain who will be the team leader on the wedding day, what time they are arriving and what time they expect to finish.
If the wedding proofs are disappointing and do not meet the expectations of yourself or your groom, you may have some recourse. Adobe Photoshop can work wonders and the photographer would be expected to work on the photos you don't think are high quality enough to be included in the fee you already paid. Check the number of photos taken, too. You may have had a certain number in your contract, so just have a look that this part of the contract was fulfilled.
You will certainly find some great ones in any mix, so don't be too disappointed if the whole spread of photos doesn't look fit for "Hello" magazine. Focus on the ones you love and have them framed. Enjoy the memories, but enjoy them even more if you are cautious before the day with your photography contract.