Blog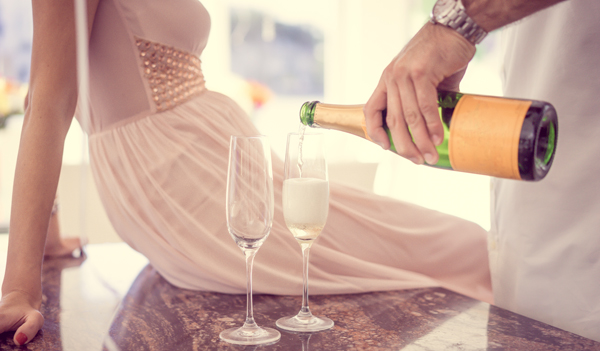 Wedding Speeches and Wedding Toasts are one of those 'things' on your wedding day and your wedding reception that sometimes causes a lot of nervousness and tension, yet when done well, and on time can add so much to your celebration. Knowing who to ask is as important as what they will be sharing. Feel free to ask your wedding officiant as well – They are used to speaking to crowds and will be able to help along the way.
Wedding Speeches & Toasts
A quick look at the WHO in today's blog (coming next: WHAT to say!):
The Best Man:
Traditionally the best man is one of the most anticipated speeches of the wedding day. Knowing the groom as he does often leads to fun, honour and a few inside (unknown) jokes of their time together. In asking your best man to prepare a speech and toast, you'll want to remind him to share briefly how he is part of your life as not all guests will automatically know this, have him share a couple meaningful stories (hopefully that make the groom 'look good' or at least not too bad), it's always appropriate to him speak about how you captivated by love with your new bride and then finally, lead your guests with a toast to the beautiful ladies that have share with the bride today as bridesmaid.
The Groom:
The groom has pretty much carte blanche to Thank and highlight many people that are part of his wedding day. This can and should include his and her parents, and the wedding party, and may include specific individuals that have been most significant in his and her life, and well as those who have helped out in making their wedding day the wedding reception what it is. He may also want to lead the guest with a toast to his lovely new bride.
Fathers (Parents) of the Bride & Groom:
Highly emotion is often the father of the bride's speech. Traditionally each of fathers have spoken and welcomed their new 'in-law' to their perspective families. Today, it is not un-common to have mom share at this time as well. Generally speaking this the time for dad to share a few fun and interesting stories about their son or daughter and perhaps a few cute thoughts on when the couple met. Although not a requirement, fathers (parents) may also want to lead the guests in a toast towards a healthy and lasting marriage of their children together.
The Bride:
Although not as traditional as those above, many times bride would like to share in the Thank You as well. The bride usually follow to same pattern as her grooms, and may also have a humorous story or two to share of their relationship together so far. She may want to end her speech with a toast to her groom.
Other VIP's on your Wedding Day:
You may also want to have one or two special (VIP's) also share a few words on your wedding day. Perhaps a grandparent, a special aunt or uncle, or that special friend, each in whom you have looked up to and/or perhaps played a special role in your life and relationship together. There's no right or wrong here, but you may want to limited the number of people to one or two, otherwise is may just drag on…
Wednesday, a look at WHAT to say and HOW to say it…