Blog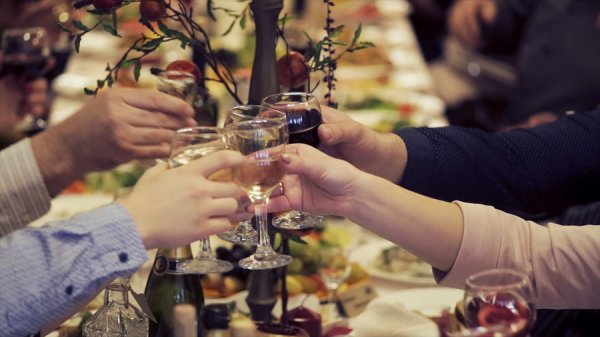 Weddings toasts are a unique and exciting way of honouring those who played a significant role within your wedding ceremony (or even a role model in life) and a special way of saying 'Thanks'! Although there are no fast and firm rules about the toast, it's generally a few words of encouragement, thanks and highlights the person's effort in sharing in your wedding day. Of course, the Bride and the Groom are also free to toast each other – Why not encourage and thank each other!
Others you are often called upon to propose a toast might be the parents of Bride and of the Groom, welcoming each other's family into their own, and highlighting their own child's choice in marriage. The Best Man often is asked to highlight the brides attendants, thank them for their support throughout the preparation of the day, while the Maid of Honour may want to toast the grooms-men similarly for their role leading up to the wedding day. Families and close friends may also are welcome to share a toast, perhaps honouring their own relationship with one or both of the wedding couple. Even your wedding officiant has often been called in some traditions to lead in a toast for the Bride and Groom usually near the end of the wedding ceremony!
The biggest challenge with a proposing a wedding toast is often found in the fear of public speaking! It's been said, "most people would rather die, than stand in front of a crowd and talk." And so as wedding officiants who stand before crowds at every ceremony, may we suggest a few helpful hints as you prepare your wedding toast (and of course, feel free to print off this blog and pass it to those who you sense might just have a panic attack if asked to 'toast').
Unless you're used to speaking before crowds, don't try to 'wing it'. Take the time to write down your thoughts! Choose words that reflect your natural speech, after you're seeking to be relational, not political. If it's your first time, there's nothing wrong with writing it out word for word. After writing your thoughts, assemble them in an logical order (either focused on various events and themes or chronically with time).
Make sure if you're using your toast to thank people, write down their names. When one is either very busy, tired or nervous, it's very easy to forget something or more importantly, someone.
If you're including a humorous story about some (including the Bride and Groom), it's often good to check with that person, as to not offend or emotionally hurt them.
After writing your toast, practice it! Use your notes as a guideline actually present your words to yourself, perhaps in front of a mirror. You won't need to memorize the speech, but the more you know it, the more naturally it will we come to you and feel natural for those listening.
Keep you toast to your personal experiences and remember the spirit of the occasion – it's a wedding celebration. That said, your words need to reflect an honouring of those in the wedding and should remain positive and encouraging. Using humour is OK, but is much better received if it flows naturally, rather than forcing it. One rule of thumb regarding an inappropriate for a wedding, if you think it might, it probably is! Most of have fun with the guest and the wedding party, not on behalf of those in attendance.