Blog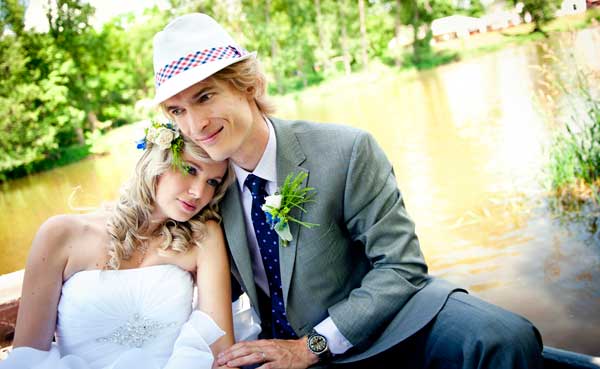 A New Year, a New You! If you're in the midst of planning your wedding for this coming year (or even 2015), you'll want to consider some of the emerging trends within this year as it relates to your wedding! Word has it, that 2014 will be showcasing a softer and more traditional feel! A time when men were chivalrous and moms shed a tear (probably the groom and the bride as well).
Here are a few things you may want to consider as you plan your perfect wedding…
As shared by Rita Wong, a wedding and events planner and owner of Rita Wong Events.
Softer, sweeter tones: Blushing brides make you think of a sweet and soft colour palette. Neutrals, peaches, blushes and soft pink are back! The bold purples and sophisticated blacks and whites will take a backseat to the more romantic and delicate hues.
Wedding dresses that are romantic and vintage: Many brides will be wearing pink wedding dresses this year. Soft but a little different, pink dresses keep with the romantic theme. Big-name wedding dress designers like Vera Wang have already shown gorgeous pink dresses on the runway. Also look for lace sleeves in 2014. Both vintage and soft, this look is just right for this year. Designer Monique Lhuillier has a beautiful selection of these vintage looks.
Dramatic veils: Long and flowing, a cathedral-style veil completes the look for the traditional bride. Brides have been wearing simple, modern and clean veils but expect to see veils trimmed with lace, crystals and other fine embellishments.
Cover it up: In the cooler seasons, 2014 brides will be keeping warm under capes, boleros and wraps. Either fur or silk, these cover-ups will not only protect brides from the cold, but give them a classic bridal look.
Hair embellishments: Loose and flowing or elegantly put into an updo, brides will adorn themselves with a spectacular piece of hair jewellery. Pearls, diamonds, flowers, feathers or crystals…bridal hair will be dressed up!
Going formal: Weddings are about romance and this often brings couples back to the days of formality when care was taken into every detail of planning a classy wedding. Waiters served food with white gloves, while guests enjoyed their meal on gold-rimmed china, and then danced to music played by big orchestras. Think of the elegance of the '20s and you will be on the right track!
Lush and romantic flowers: The classic peony is a very popular bloom among brides. Lush, soft and exquisitely romantic, this multi-petal bloom will continue to be popular in 2014. Because peonies are very seasonal (early spring) and very costly when they are not in season, there are great alternatives that achieve the same look. For example, double tulips and garden roses are super options.
Less is more: Wedding invitations will be delicate. Save trees by forgoing the huge elaborate thick invitations. Invitations designers are creating cards smaller than the standard 5×7 and expect them to be dainty.
Family style dining: While the waiters are serving food in elegant black dinner jackets and white gloves, you can nonetheless, expect the service to be approachable elegance. Meals served to guests will be served for them to share, in a family-style service. This allows for more interaction between guests.
Wedding cakes stay classic: This year's wedding cakes will be the classic multi-tiered white or ivory cake, and if there are accents, expect them to be light in the blush and neutral tones. Light pink and hints of green and even monograms will be seen on wedding cakes this year.
Rita concludes… "This will be a year of beauty, classic and elegance that takes you back in time."